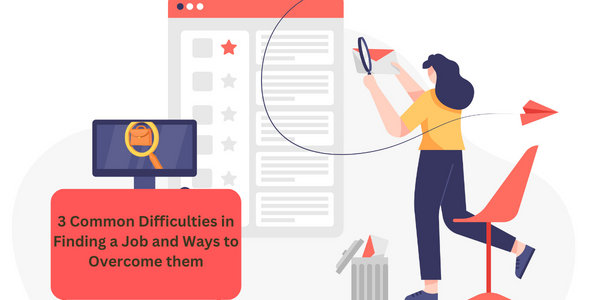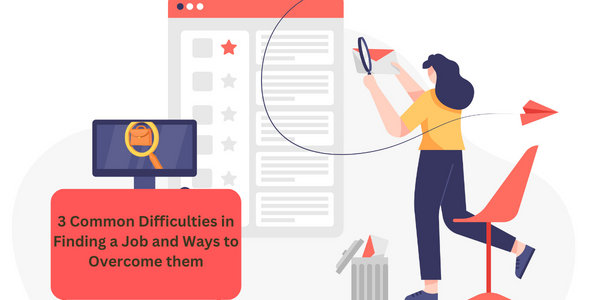 Are you also facing these 3 difficulties in getting hired for a job? Finding a job is challenging. If you are also one of those who frequently experience problems and challenges at the time of job hunt. You must be wondering, what challenges are you likely to face while looking for a job? And you must feel like it is impossible to overcome them but let us tell you that is not correct.
Every time you think you have things sorted out and are moving forward, some other obstacle comes up and gets in the way of you getting closer to your ideal job. The top 3 challenges that one can encounter during a job search are listed below, along with advice and solution on how to overcome each one of them.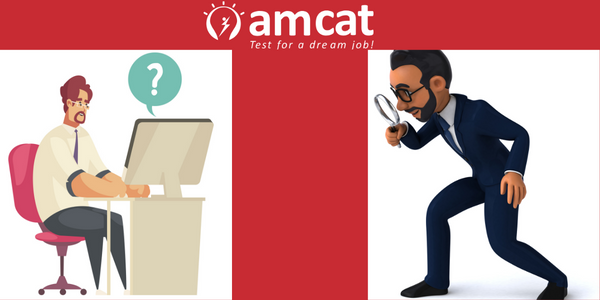 1) Lost in Application Process
This is one of the major problems candidates usually face at the time of applying for a job interview. At the time of applying for a job, candidate uploads their resume on various job portals and channels. Post which they are flooded with calls and emails, and their chance of getting lost in the process increases. Due to this, they lose track of their applications.
The Solution
In every other job listing website the candidate has to go through different steps and assessments that create difficulty and confusion for them. Since, every job opening receives thousands of applications, which might make things difficult. The best solution to overcome the problem is AMCAT which is an integrated platform that covers multiple steps in one portal. AMCAT is a computer adaptive test that evaluates job seekers on critical abilities like verbal and written communication, logical reasoning, numeric aptitude, and work-specific domain knowledge. This information helps recruiters determine a candidate's eligibility.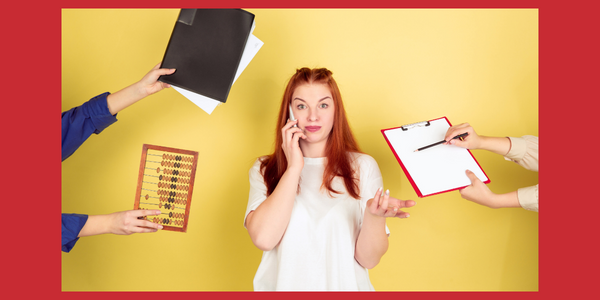 2) Confusing Application Process
Every job profile has its own procedure and guidelines. When you're in the middle of a job application process, it can at times be both mysterious and frustrating. Mostly all job profiles require candidates to attempt a specific aptitude test, with the help of which they can understand and analyze their capability of handling the particular job role they are being interviewed for. But candidates don't have the time and required resources to prepare, due to which they end up performing bad.
The Solution
Usually, job applicants have to go through various and multiple stages and rounds right from the time when they apply for a job opportunity until they get an offer which creates a lot of confusion. Hence, a lot of companies, campuses, and institutes use AMCAT as their assessment test. AMCAT is known as the preferred partner for the companies therefore, companies prefer these assessments for hiring. This helps in making the process smooth.
Some tests are conducted as a part of the hiring process, while others take place, later on, post the interview but before the job offer. AMCAT helps in eliminating the confusing application process and makes the entire process smooth.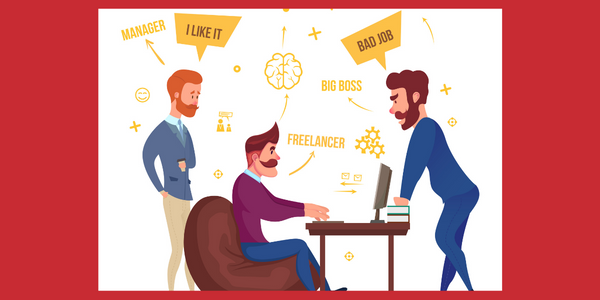 3) Biased Approach
This is one of the major problems that most jobseekers face. They are usually eliminated either on the basis of their background, class 12th percentage, graduation percentage, etc., but not on their potential. This is where biasness comes in, and deserving candidates miss out on their chances of getting the job just because of the above-mentioned factors.
The Solution
How can qualified candidates best present themselves to employers? It is meaningless to show a CV or your college degree because these documents don't actually help companies in making the final decision. What actually matters is the candidate's potential and capabilities. AMCAT is the best tool to match applicants with occupations because it also assesses personality traits and domain skills, in comparison to other aptitude tests, which solely evaluate verbal comprehension and reasoning capabilities. Not just this, AMCAT provides a digital scorecard that is based on scores and is unbiased. This can help recruiters to make a decision on the basis of scores and a candidate's potential.
Register for AMCAT | India's Leading Fresher's Assessment And Job Site (myamcat.com)
In order to safeguard job hunters from all these challenges, AMCAT came into action in 2008. AMCAT is the largest employability test, which strives to serve as a single standardized platform that provides students with a score based on an objective and unbiased methodology. This score is used as a decision-maker by more than 1000 companies connected with AMCAT. AMCAT changed the entire selection process from being subjective to being merit-driven. Today, candidates for jobs are chosen based on their potential rather than their background, good fortune, or prior academic performance.
If you are also searching for a superhero who can help you in getting a job, then do not wait and take AMCAT now! We wish nothing, but the best for you!