One, two, three, done!
Getting a job is that easy when you have AMCAT premium to help you with. The newest offering from myAMCAT, AMCAT Premium is the perfect one-stop shop that you need to visit to find the job your Monday mornings will love.
The infographic (as shown below) depicts how the all-new AMCAT Premium can help you prepare for the AMCAT exam in just three simple steps;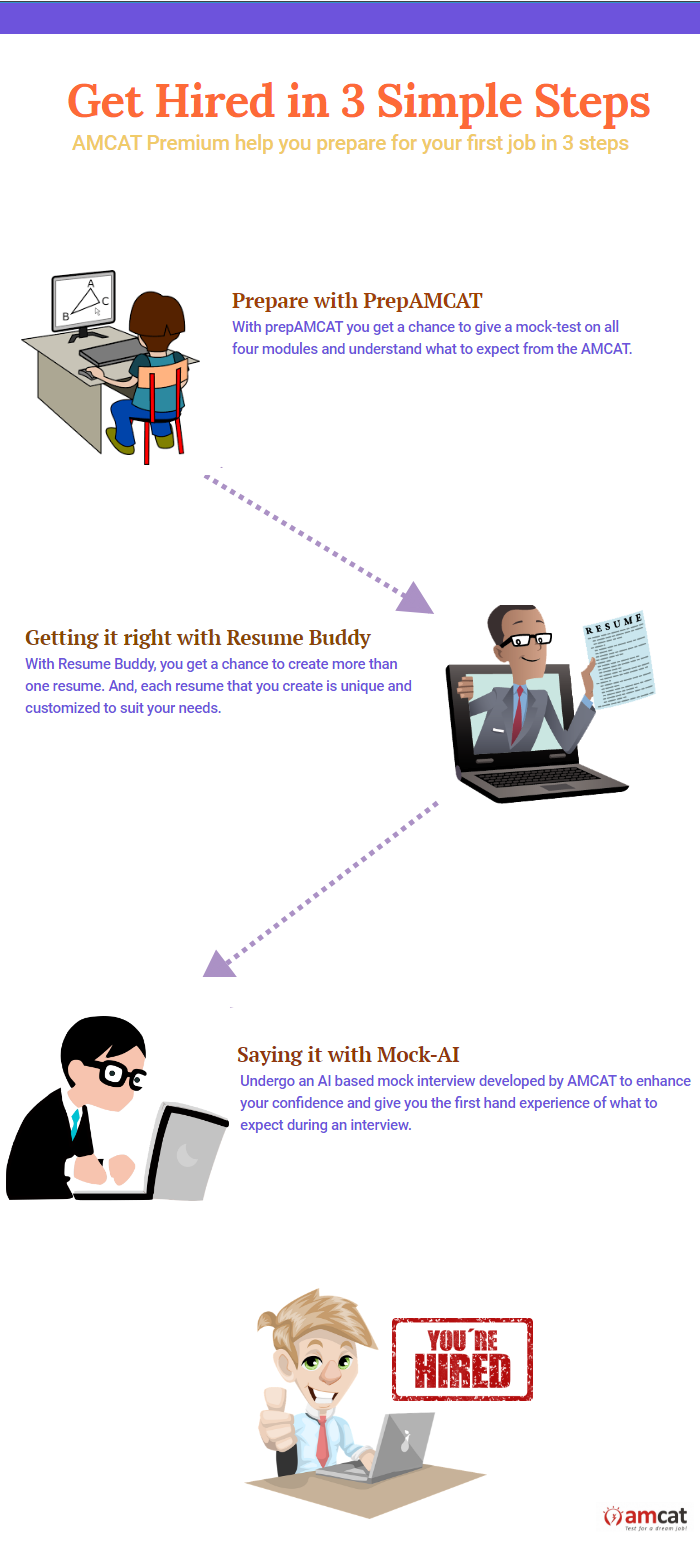 To make your AMCAT journey easier and to help you score better in the final test, we have come up with prepAMCAT- an AMCAT preparation tool. Keeping the importance of the AMCAT exam in mind, this tool will help you score better.
The second step in AMCAT Premium's master plan is the Resume Buddy which can help you perfect the resume every time. Once you have given the test, you need to start applying to different companies. And, for that, you need to get your job resume right.
Once you have got the job resume right you need to start preparing for job interviews. With AMCAT Premium's all in one package, preparing for job interviews gets super easy and effective. One subscription of AMCAT Premium comes with the opportunity of giving two mock interviews.
So, as you can see, AMCAT Premium's three-in-one process to get a job is simple, defined and effective. It covers everything that goes into making the perfect recipe for finding a great job. It guides you through every step of the process and makes you more jobs ready. It gives you the tools that you would need to start a beautiful career.