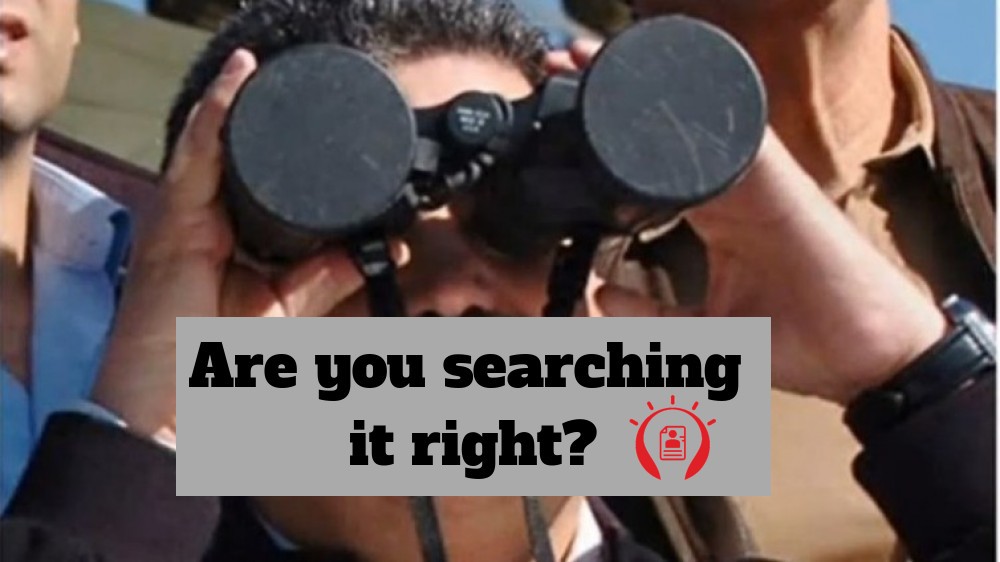 A job search can be an exhausting and a long drawn experience for most candidates, and sometimes when it's too long you need to start wondering if you are going wrong somewhere.
Ideally, it takes anywhere between 1-3 months to start getting interview calls and converting them to job offers. If it's taking more time than that, there may be things that you are knowingly or unknowingly doing that are hindering the job search.
Special Offer: Get AMCAT at just Rs.949/-. Use Code BLOG2019 at payment page. Hurry! code valid till 31st March 2019 only. Register Now.
Here is career advice that will help you analyze your job search and if you are doing it correctly –
1. Your resume is not impressive or at worst terrible
The main tool you have at your disposal in your job search is your resume; if that's not making the right impression then you can say goodbye to getting a job!
Most of our fresher job tips are also focused on writing a good resume. Make sure your resume is grammatically correct, it has the accurate information, is formatted well and concisely conveys everything.
If you are unsure whether you are doing it right, you can use a tool like Resume Buddy that will help you create a resume within minutes. The tool has 25+ resume formats that you can use and will assist in creating a resume that will boost your job search.
2. Your job and character references are not checking out
One of the last stages of your job search is after the interview when the company asks you to provide character or job references. This may be your internship boss, college lecturer or any other authority, but unlike your expectation, these references may not be telling good things about you.
Be doubly-sure that your references are saying only good things about you, and that they are available.
Sometimes it's possible you have given the reference of your college principal but they are too busy to pick up your call, or they might have forgotten you!
3. Your social media profiles do not portray a professional image
Sometimes the biggest hindrance in your job search is your online personality. Many jobs require to have a professional outlook, and your online personality might clash with it.
For instance, you might have too many party pics, prank videos, or literally, anything embarrassing online and your company might not want to be associated with it. This might be true for companies like Law offices, PR firms, Media companies, where the image of its employees reflects on the company itself!
So the main career advice to take away from this is to keep your social media profiles private and post meaningfully.
4. You are desperate in your job search
One of the worst things you can do in your job search is to behave like a headless chicken pecking at everything! You may be applying to all sorts of jobs which is why you are not getting job offers as they do not find your candidacy relevant to their job opening.
You need to be sure of what kind of jobs you are applying for, make a customised resume for the job opening and then apply to the job. Just because you are desperate to have a job right out of college you should not be all over the place; a fruitful and focused job search will help you get the right job.
5. You are not covering all the channels of job search
This is the exact opposite of desperation! You may be too laidback or even lazy to cover all the channels of job search. Today, the journey of finding jobs has changed, and while the number of ways to find a job has increased, your effort required has also grown.
Job portals, LinkedIn, AMCAT exam, References, Social Media, these are just some of the channels in which you can find a job. Make sure you have covered all your bases, and you will soon find the fruit of your job search!
So keep the confidence high and work hard on your job search to make it successful. Let us know if these tips were useful and if you are looking for specific answers about your career then ask us in the comments below.
Special Offer: Get AMCAT at just Rs.949/-. Use Code BLOG2019 at payment page. Hurry! code valid till 31st March 2019 only. Register Now.