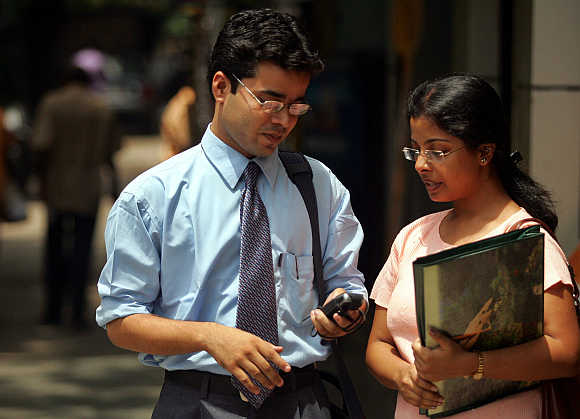 Over the last seven days, there has been a significant emphasis on skill development and the importance of being pliable and trainable. Right from the startling comment from the Capgemini India chief about how about 60% of mid-to-senior IT sector employees could lose their jobs soon, to skill development centres.
65% of Indian IT employees are not trainable: Capgemini India chief
In brief:
A big warning bell, right after the NASSCOM finding that nearly half of all IT employees need to be re-trained, to be in line with the latest practices – was this comment by Srinivas Kandula, Capgemini India chief, claiming that 60 to 65 percent of them are not trainable at all.
"A large number of them cannot be trained. Probably, India will witness the largest unemployment in the middle level to senior level," he said, at the NASSCOM Summit over the weekend. He explained that a majority of the workforce cannot imbibe new skillsets, warning that they may lose their jobs to a fresher crop soon.
Who is to blame? According to Kandula, it's the industry itself, who 'driven by yield-seeking investors', do not invest enough to upgrade their employees' skills.
Impact on Freshers, especially Graduates in 2017:
Companies are opting for more students from lower grade engineering colleges, bringing down wages as well. Two decades ago, fresher job offers were usually for Rs 2.25 lakhs. Now, they are for Rs 3.5 lakh – a negative rise, if you compare with the rising inflation.
'Education has a distinct bias against skills'
In brief:
While inaugurating skill development courses and other such facilities, Rajiv Pratap Rudy, the union minister for Skill Development had this to say, in Telangana. The minister had come to the state for setting up Atal Skill Development Centre of Swarna Bharat Trust, alongside M Venkaiah Naidu.
"…Education (the Indian system) has a distinct bias against skills. All those who became famous were mostly well-educated and everyone thought education was more important, and skills became secondary", he added.
He also seconded the worry that NASSCOM pointed out during their summit last weekend, claiming that out of a total 18 lakh engineering seats, over 8 lakh seats go empty.
Impact on Freshers / Graduate in 2017:
"Engineering colleges are closing down because students coming out of these colleges are not unemployable as they don't know technical aspects and industry wants those with skills," he added.