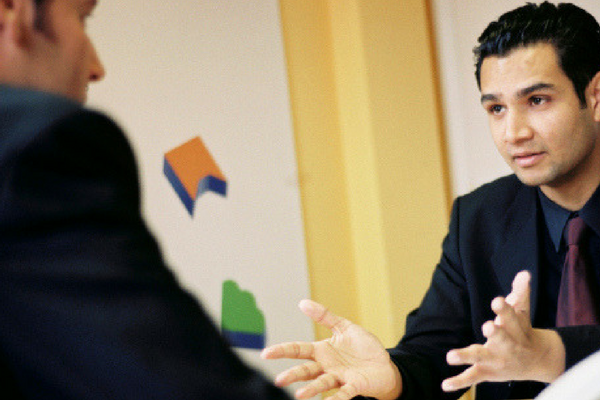 Congratulations! you finally managed to arrange a meeting with an outstanding contact. Now what? There is nothing worse than having nothing to ask in an informational interview (Value the other person's time at least!)  You must try your best to make it a satisfying experience for the person who has managed to take some time out and share his/her views and experiences. Avoid those pauses and awkward silent moments as much as you can. Be friendly and casual, but not too casual. Show genuine interest in the other person and make him/her like you. In order to make things effective and useful, here are 10 smart questions that you can consider asking in your next Informational interview.
What made you opt this field? And what do you think has made you successful in your career?
After a small initial talk, you can start with this question. This will make the person talk about himself/herself which would give you an advantage of knowing him/her more. He/she would also throw lights on what methods and strategies they opted to be successful in their job/career. This will help you to understand how to plan your career and strategies well.
Is there any anything you wished you had known while you were starting your career in this field? 
This question will provide you with all the necessary details and information you should know before venturing out in a particular domain.
What are the positives and negatives of this field?
You will get to know the pros and cons of the industry. It will give you a clear picture of the industry as the person has been right there and experienced it all.
Today, what skills, qualifications, traits and experience do you think the companies look for in the candidates?
Bulls eye! A must question. You will get to know how to position yourself infront of the employers.
What is the culture at your present company as compared to your last company?
Take the opportunity to get a comparison from the best possible source. You will get to know which company to give preference in future.
What's your biggest challenge in this role?
If this is the career path that you would like to choose then this is a great way to know about the difficulties.
What publications, professional associations, or events should I check out for additional information on this field?
This will provide you with all the additional details that is necessary to excel.
Can you take a quick glance at my resume and give me your feedback?
This is a way of reminding the other person that you want to find a job in the field, and this may also give you some ideas on how to improve your resume.
If I have additional questions in the future, can I reach out to you again?
This keeps the door open for future advice.
Any additional advice that you would like to give me?
Here you get to know all those minute details that would definitely help you in your next interview.
The informational interview is a source of strength you can use to your advantage. With good preparation and follow-ups, you will surely gain the benefit that will help you in your career growth.
Liked the blog? Comment and let us know. 🙂