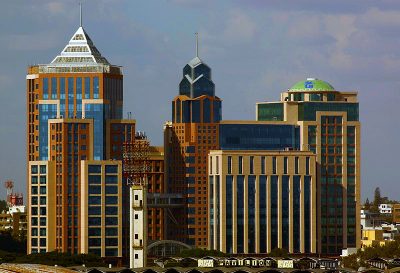 Isn't it always interesting talking about finding a job in Bangalore? Arguably, the job hub of the country, one simply does not find a scarcity of jobs in Bangalore; especially, when it comes to IT or tech jobs.
But, what about the non-tech jobs?!
This IT capital of India is usually brimming with companies looking for the right candidates to take up the mantle of tech. However, despite the huge number of jobs available, it is still a task to find a good non-tech job in Bangalore.
And that is why today our focus is on how you can find a good non-tech job in Bangalore.
Work on being job ready
It is great if you have the required bookish knowledge but that is not always enough. You need to work on being job ready to be able to grab the right job in Bangalore. Start by identifying the skills that companies seek for in your profile.
If you are looking for a marketing position, then communication skills (both written and verbal), and analytic abilities are a top priority. Also, you need to understand your audience.
Similarly, if you are pitching for an HR job, then you need to know how to manage things effectively, communicate clearly and maintain a sense of empathy as and when required.
Take on skill certifications
Skill certifications are important if you want to find a good non-tech job in Bangalore. So, opt for certifications which would add to your profile and resume.
AMCAT hosts a lot of skill certifications, you can go through them and see which one suits you best. Then you can give the AMCAT exam to earn the said skill certificate.
The AMCAT certificates are recognized by most companies across the country and even abroad.
Also, the AMCAT jobs portal is full of high-paying jobs in both Bangalore and outside which you can apply for if you have the AMCAT certification.
Know the market for non-tech jobs in Bangalore
Before you start your job search, you should be well aware of the latest jobs available in your profile and how much they pay. Sometimes more than one job might require the skills-set that you have. And, while you should be ready to experiment with your profile, it is always better to have one focus in mind and go for it.
So, take the factor of the pay involved and job availability into consideration. Then zero in on the kind of jobs you want. If you have the attitude of 'take whatever you get', then you will always have to compromise.
If you are clear in your head, then it will be easier for you to chalk out a plan and work according to it.
Start applying
Now that you know the kind of non-tech job in Bangalore you want, start applying for it. Spend time on job portals like the AMCAT job portal. Follow the latest updates and get in touch with the recruiters.
Update your LinkedIn profile since most job recruiters tend to follow people up there to learn more about them. Also, clean up your social media and remove anything that might have something negative to say about the people you have worked with or has strong and staunch political views.
Have an impeccable job resume
Whether you are looking for the latest tech jobs in Bangalore or non-tech Jobs, your job resume needs to smell of success.
Your job resume is an important introductory document that can tell the recruiter whether you can be a good fit in the company or not.
Before you apply for any non-tech job in Bangalore, go through the important resume writing tips and employ them. Also, check out for any resume mistakes that you might invariably make. Resume mistakes can really ruin your chances of landing a good job in Bangalore.
Spelling errors, grammatical mistakes, syntax errors or just too many fonts and styles are all serious resume mistakes that you must be wary of.
Be ready for the job interview
Job interviews are an important and indispensable part of the job search process and you cannot escape them at any cost. So, the better and smarter thing to do would be to prepare well for the job interviews in advance.
Job interviews, while obviously about how much you know your subject, are also about how smart and confident you are with your answers. The best way to do well in a job interview is to practice.
Practice in front of the mirror, ask your friends to conduct mock interviews or best of all, opt for Mock-AI.
Mock-AI with its intensive feedback report can really help you figure out where you are going wrong (and right) and what more you can do to improve.
So, now that you know the ways of searching for non-tech jobs in Bangalore, here are a few which you can apply for currently;
Senior Associate – BYJU's Classes
Business Development Manager – Hello Parent
Sales Executive – Adroitec Information System
All these jobs are accessible with an amcat score. So, what you waiting for? Schedule your amcat exam today and get access to several latest non-tech jobs in Bangalore and across India.