The Seller Support Associate acts as the primary interface between the company and its business partners. Seller Support mission is to create a world-class customer service experience for each and every seller. They are responsible for providing timely and accurate operational support to Merchants selling on the company's platform. They are also the primary solution provider for global sellers on the Company's platforms. In addition to providing a remarkable Seller experience, a Seller Support is expected to address system issues, identify and implement process improvements, develop internal documentation and contribute to a team environment, all while adhering to service level agreements for phone, email and chat support.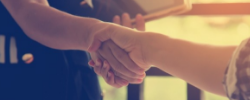 The job roles and responsibilities
1. Establish and maintain productive working relationships with current and potential sellers.
2. Achieve a successful first-time resolution on all seller contacts.
3. Ability to recognize and identify system, process and policy issues impacting the firm's Sellers partners.
4. Liaise with other departments such as Customer Service,
5. Merchant Investigations, or Payments teams as required to resolve Seller's issues and questions.
Competencies and skills required
1. Possess a positive, can-do attitude and enjoy meeting and interacting with sellers having businesses of all sizes.
2. High judgment and delivery of results are key requirements.
3. Strong Communication skills.
4. Good understanding of selling skills and the ability to meet or exceed sales goals.
5. Good interpersonal skills.Good Team player.
6. Time management skills.
7. Keen logical reasoning and data interpretation skills.
8. Data entry and basic computer skills.
The following table illustrates how various skills and personality traits map to assessments required for the Seller Support Associate role:
Seller Support Associate Profile Skills
AMCAT Mapping
Communication Skills
Spoken English: Mid
Agreeableness: Mid to High
Interpersonal Skills
Spoken English: Mid
Extraversion: High
Openness to Experience: Mid
Problem Solving Skills
Logical Ability: Mid to High
Ability to work under stress
Emotional Stability: Hig