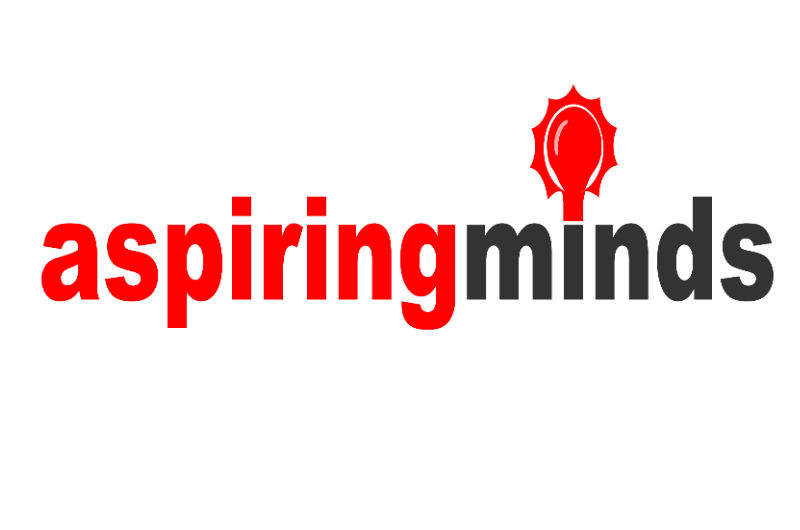 Getting a job that pays well and teaches you important job skills is usually a dream for many. However, with Aspiring Minds' fresher jobs in Gurgaon, you can enjoy the best of both worlds and, learn and grow with ease.
However, before we run away with ourselves, let us take a look at what the company is all about, what are the job requirements and how you can apply and prepare for this job opening.
About the company
One of the leading IT companies in the country, Aspiring Minds is the father of products like the AMCAT exam, Mock-AI, Resume Buddy and PrepAMCAT.
Founded in 2008, Aspiring Minds has since risen higher and higher on the ladder of success.
It's main product, myAMCAT, has particularly gained fame as it connects job seekers and recruiters under one huge umbrella and helps them connect with each other. While Aspiring Minds has been featured in numerous newspapers and new channels for its groundbreaking work, it has not forgotten to take good care of its employees.
As mentioned on Glassdoor, the "work environment is good" with "nice co-workers" and "ample opportunity to grow and perform."
All in all, Aspiring Minds is a brilliant place for someone looking for good fresher jobs in Gurgaon to kick-start their career.
Current job requirement
Aspiring Minds is currently looking for candidates with strong analytical and problem-solving skills in addition to great verbal and written communication skills. Also, a team player, with a sense of ownership and an eagerness to learn will be welcome.
If selected, you will have to get a hang of what the customer wants and how they use the applications to make it more user-friendly. You will also be expected to provide engineering support to other teams whenever necessary and help them with debugging issues.
As a Software Development Engineer with Aspiring Minds, you would need a good amount of both front-end and back-end knowledge along with impeccable coding skills.
Here are further details of the job –
Job Location – Gurgaon

Salary – INR 6 LPA

Desired Experience – 0 to 6 months

Skills Required – PHP, MySQL
How to apply
To apply for this fresher job, you need to first update your job resume. Your job resume is the key that can help you open the lock to exciting fresher jobs in Gurgaon; and outside it. So, make sure your resume is error free and you are following the right resume writing tips.
However, the best way to create an impeccable resume would be to opt for Resume Buddy, an online resume creation tool. Resume Buddy can help you pick an exciting template and guide you on how to create an attractive, error-free job resume in less time.
Also, if you have given the AMCAT exam, then that would work best in your favour. Aspiring Minds is one of those companies that take the AMCAT score into consideration while selecting the candidates. So, if you haven't given the AMCAT exam yet, then you might want to schedule one now.
If your resume is good and you have applied through the proper channels, then it won't be hard for you to receive an interview call. And, a great way to ensure that you find success and get this job with Aspiring Minds is to focus on both technical and personal aspect of the job interview.
To prepare for the technical interview, you need to be thorough and very clear about your subject. As for the personal interview, it is mostly about confidence and how you conduct yourself. Also, take care to prepare the common interview questions thoroughly before you sit for the job interview.
So, if you are interested in this most exciting of fresher jobs in Gurgaon, then follow this link and start applying.
All the best!