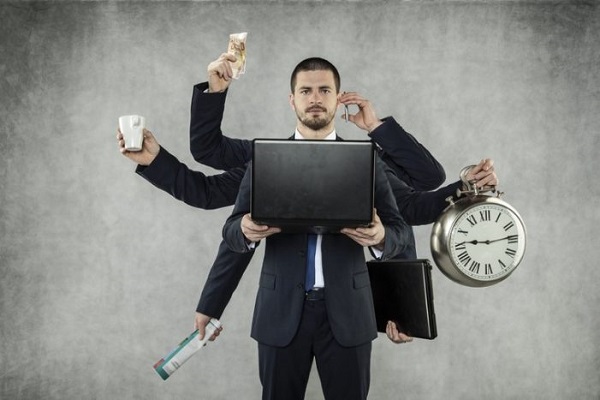 Uber or "uberiisation of workforce" is the new IT in the job industry. All set to change the whole 9 to 5 dynamics, you might see a very different face of the job market in the coming future. From getting easy work from home to working when you want to, the whole gig might just appeal to your talent and give you the freedom to work at ease. Let us know what this is "uberisation" is all about and how it will affect the IT jobs sector.
UBERISATION and what it is all about
Uberisation gives "talent" the liberty to explore different options and work at its own liberty. It is gig economy or a workforce where people work on a demand and supply model, swimming across organisations and projects depending on their interest areas and the demand that arises.
In India, the IT jobs sector might take the crown for being the leaders in Uberisation of talent. A high number of eager to prove themselves and talented individuals who do not want to be restricted by a 9 to 5 job along with market uncertainty might push about the required change. The current generation does not want the same things as the previous one.
Infosys and Wipro; the key players
Infosys and Wipro are all set to change the dynamics and are exploring the whole idea of Uberisation. This will mean that the new-workforce will now hold a strategic blend of temporary workers and permanent employees.  As Richard Lobo, the head-HR of Infosys mentioned-
"More and more, we're dealing with a blended workforce, where full-time and part-time employees cohabit the same space, but whose needs are completely different."
Citing the example of shared transport cars, he mentioned that Uberisation works on the same principle as that.
Uberisation a soltion for IT jobs
Emerging technologies have the most effect of IT jobs with many jobs becoming redundant. Uberisation can help with that as it allows the big industries to compete with the ever changing job scenario.
"With technology rapidly changing, the cost of reskilling employees is fairly high. With margins under pressure, it's easier for a company to re-skill 90% of their people and let go of the rest, filling those positions through contract workers as and when the need arises," says Sudeep Sen, assistant vice-president at TeamLease Services.
As India enters more challenging waters, Ubernisation can be the way ahead. This will help take the workload off the core employees and improve the number of both freelance employee and full-time. It is being hoped that the new trend will have a positive effect on the jobs' market and job portals will have more than enough jobs for everyone.
Till then you can look for some 9 – 5 IT jobs with jobs in Delhi and jobs in Bangalore or any other city of your choice.