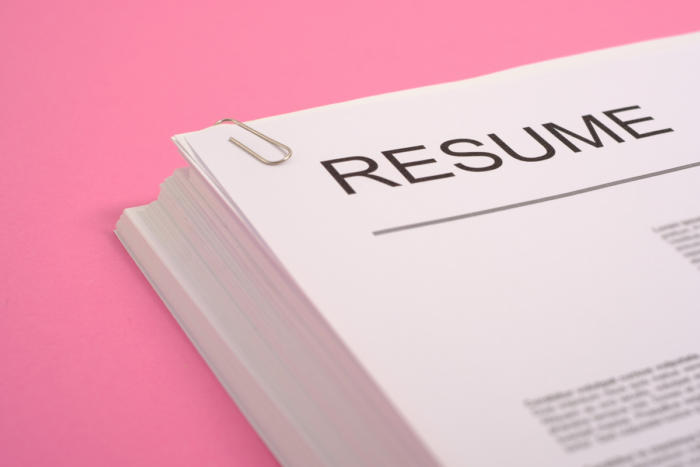 When we say your resume can take you places, we aren't kidding. It's pretty much your passport to a worthy job. Not only is it necessary, but if you play the cards right, it can very well get you to the job of your dreams. It holds true for almost all streams including the resume for IT jobs.
If you are looking for IT jobs and your job resume is immaculate, you can very well pass the first level without even doing anything (other than, of course, building that kind of a resume).
So, we are here to help and with 5 ultimate tips that can help you build an evergreen resume for IT jobs:
Special Offer: Get AMCAT at just Rs.949/-. Use Code BLOG2019 at payment page. Hurry! code valid till 31st March 2019 only. Register Now.
Include Keywords
You are applying for IT jobs, so you can't afford to lay behind when it comes to technology. Nowadays, companies shortlist resumes on the basis of artificial intelligence with the help of keywords present in the Resume.
Make sure your resume contains the keywords present in the job post as well as other industry-specific words to ensure that your resume makes the first cut.
Design the format/template
Building a job resume for candidates in IT is a bit tricky. Mainly because there are varied things to mention in it and, that too without jumbling it all up. So, the way out is to design a template that lets you showcase all the content concisely.
Your resume template should include different headings including areas of expertise, qualifications, technical proficiencies, language expertise, etc. All the information should be categorized under these headings in a tabular or bullet type format.
Try out Resume Buddy to get the perfect solution for all your woes! Through resume buddy, you get access to 25+ professional resume templates.
Mention about Projects Taken
Fresher resume for IT jobs might not have an abundance of experience in terms of work. So, to replace that requirement, mention about projects you have done as a student or intern. The projects should be relevant to your job post and try to mention your specific role in the project if it was a group project.
Other than that, you can also showcase any IT based competitions won on inter-college or state level.
Summary of Resume for IT Jobs
The resume summary, often also mentioned as resume objective, is also an important part of the resume which needs attention. While most of the IT resumes are best showcased in bullet points or tabular form, the summary needs to be of 2-3 lines at the maximum.
While writing the summary, remember that it can make or break your chances of going further. Some recruiters are capable enough of reading your summary and deciding what to expect, so make sure you impress them enough.
Also, all resumes including a resume for IT jobs, the summary should always end with what your goals are for the future and how you plan to achieve them.
Customize the theme
A network systems manager should have a different resume than a web developer. The meaning is that even though you are eligible to apply for different jobs, it doesn't say that you can copy paste the same resume everywhere.
Tweak your resume as per the job requirement. If you are applying for a web developing job, your summary should include it as an objective and should include various qualifications and experiences along the same lines. The same procedure goes for other posts as well.
Conclusion
Building a resume for IT jobs or any other job for that matter isn't tricky if correct rules are followed. It must be kept in mind that no mistake is forgivable in case of a resume.
Put in straight forward words, it's just a couple of pages at most, and if you can't make that right, the recruiter barely got any valid points to hire you! So, build a perfect resume even if that means you have to take professional help.
Special Offer: Get AMCAT at just Rs.949/-. Use Code BLOG2019 at payment page. Hurry! code valid till 31st March 2019 only. Register Now.