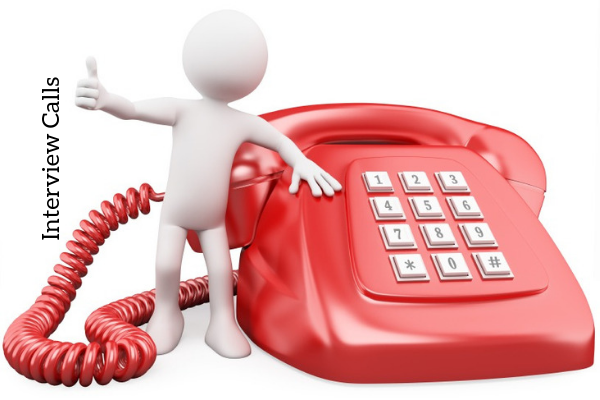 With all the sho-shah around the AMCAT exam, it goes without saying that AMCAT has definitely made its mark in the market. It has done exceedingly well in its primary objective of creating job opportunities for students and connecting them with potential recruiters.
AMCAT has ensured that your skills are of prime importance wherever you go and whichever profile you opt for. And, that is exactly how it gets you the interview calls too – by letting your skills do the talking.
How does the AMCAT exam help you get interview calls
When you give the AMCAT exam, your score is shared with recruiters hiring through AMCAT. On the basis of your AMCAT score, recruiters then get in touch with you for further hiring process vis-a-vis job interviews.
While recruiters have the freedom to reach out to candidates, candidates can also apply for jobs available on the AMCAT jobs portal. And, there is no limit to the number of jobs you can apply for once you give the AMCAT exam.
Another way in which the AMCAT exam helps you get interview calls is through LinkedIn. LinkedIn is the social media for professionals and can help you make connections and reach out to recruiters and vice-versa. You need to be very specific about the kind of jobs you are searching for on LinkedIn and should highlight your work history and achievements there. And, guess what else can feature in your achievements? A great AMCAT score!
Sharing your AMCAT score on LinkedIn can tell the recruiters you are talented and possess the necessary skills to make it through.
Special Offer: Get AMCAT at just Rs.949/-. Use Code BLOG2019 at payment page. Hurry! code valid till 31st March 2019 only. Register Now.
How to ensure you are bombarded with interview calls
The most important thing that you need to do to ensure that you get a lot of interview calls after giving the AMCAT exam is to do well in it. Your AMCAT score is the ultimate key you need to unlock great job opportunities. So, pay extra attention to your AMCAT preparation and get set to make your mark.
To prepare for the AMCAT exam, you can –
1. Understand the syllabus 
Go through the syllabus page of the AMCAT exam and see which are the topics that are being featured there. Now divide the topic according to how much effort you need to put in on them.
2. Come up with a weekly timetable
You need to make sincere and consistent efforts to succeed in the AMCAT exam. That means, a through weekly timetable can help you here.
Ensure that you are covering the whole syllabus and not leaving anything for the last minute. At the end of the week, you should have time to revise the syllabus for a better and thorough understanding of it.
3. Practice sample papers
Success in the AMCAT exam comes with a lot of practice. So, make sure that you are practising sample papers as often as possible. Start with solving one sample paper every other for a week and then move up to solving a sample paper every day.
Time yourself, so that you are able to increase your speed before the final exam and are not hampered by the shortage of time.
4. Go for PrepAMCAT
PrepAMCAT is an important AMCAT preparation tool and can help you test your readiness for it. Since it is completely based on the pattern of the AMCAT test, it can help you figure out what to expect from the test, what are your strengths and weaknesses and what more you can do to improve your performance.
AMCAT can open a truckload of opportunities for you, given that you know how to pitch your good AMCAT score. And, the best thing, AMCAT can not only help you get interview calls but also help you excel at it. To know how it does that, read: how's job interview through AMCAT is different from a regular interview. 
Special Offer: Get AMCAT at just Rs.949/-. Use Code BLOG2019 at payment page. Hurry! code valid till 31st March 2019 only. Register Now.