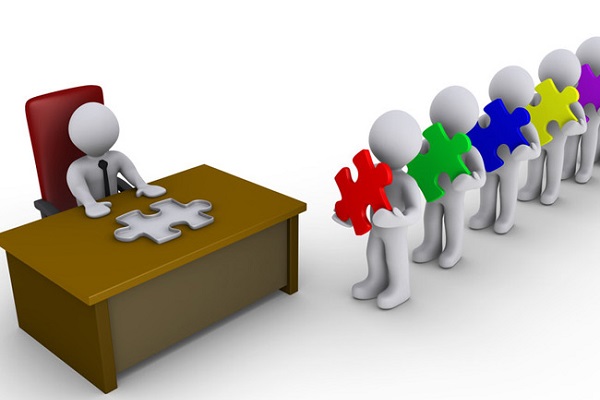 "Why should we hire you?" This question can put even the best ones amongst us in a spot. While it can leave you looking in deeper, trying fervently to grasp an answer or conjure one out of thin air, there are certain tricks to tackle this question. So, let us take a look at how to answer the dreaded "why should we hire you" and nail the job interview.
Talk about the things that make you unique
Every individual has something unique that puts him apart from rest of the others. Tap into that unique quality about yourself that makes you, you and answer the question with confidence. Talk about what makes you a great worker and what you think are your strengths.
Your credentials
Your credentials speak a lot when you have to answer the "why should we hire you" job interview question. Talk about the challenges you have faced in the past, how you worked to overcome them. Build on the story and back it up with credits and facts to make your answer stronger and more plausible.
Your qualifications
Specific examples from the last internship you did or the project you undertook will work out best, you can also choose to highlight your qualifications, especially when you are sitting for a job interview where your superior degree will hold a lot of water.
Make yourself marketable with your qualifications.
What you are bringing to the table
Focus on what you can offer to the job. How with your zeal and passion for work you can tackle all issues thrown in your direction. Let the interviewer know that you are a confident and motivated individual who can play well in a team and deliver work on time.
Be the problem-solver the interviewer or the hiring manager might be looking for and secure your position.
Focus on the job
When you read about the job opening, you might have gone through the "who are they looking for" section. Focus on the key skills that stood out on the list and talk about them. Tell the interviewer how you embody most of those skills and know how to work your way around to achieve the best results.
Whichever tactic you choose to answer this job interview question, remember to do it with confidence. You can make even the wrong answers sound right if you are confident enough to pull it off. Look the interviewer in the eye, smile, and answer. If you are unsure about your body language then take online test, practice, learn from your mistakes and get ready to nail the job you want.