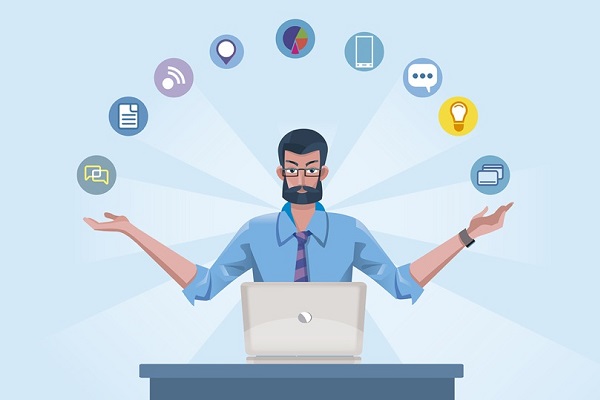 Looking for high paying jobs in Delhi? Here is our pick of the day, brought exclusively for you. Dig in to know about the company and the job requirements.
About the company
Revolving its world around sports, GoPlayBook is a start-up that focuses on every aspect of every game. From cricket to hockey, GoPlayBook recognizes every talent and works on bringing it to the fore. With its heart set firmly on sports of all kinds, GoPlayBook connects Teams, Players, and Venues to make one whole and complete the circle.
GoPlayBook is one of its kind social media platform for sports that is all about being Mobile, Analytics, and Cloud. With a mission to bring new opportunities and recognition to every sporting talent worthy of the name and the fame, GoPlayBook works day in and day out to take India beyond just cricket.
Who are they looking for
GoPlayBook is looking for a Technical Expert (Full Stack Development) to be a part of its team and contribute to the rise of the company. The right candidate must have at least 2 years of experience in relevant field. Some hands-on experience in product development, architecture design, databases and UI/UX in consumer-facing applications will be an added advantage. Proficiency in Javascript, PHP, HTML5, MySQL, CSS3 and XML is a must.
If selected, you will have to work on the mobile application for the company and establish a web interface. You might also be required to lead a team of designers/developers/testers, and should be ready to take on responsibilities.
If sport is your religion, then this is the right job for you. The selection process will be based on your AMCAT score, which will be followed up by an online test. Once through this round, you will have to face a skype interview, followed by a task round and finally a face to face round of interview.
Here is a brief of the position
Job Responsibilities: Technical Expert(Full stack development)
Work Experience: 2 – 3 Years
Salary: 6 – 12 LPA
Interested?You can apply for the job opening here. You can find more such IT jobs or jobs in Delhi or jobs in Bangalore by following our AMCAT jobs portal.
In the case of any doubts or queries, feel free to drop a text in the comments section below.