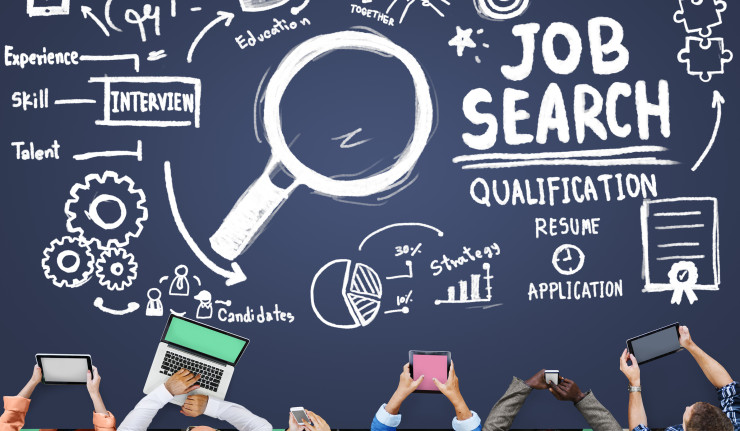 A job search can be exhausting and demanding, the last thing you want to do is jeopardise it with mistakes that can be easily avoided. The job market is so demanding and every year thousands of students are graduating with similar profiles that you need to put out your perfect self to get your first job. Here is a list of seven ways that can help you avoid common job search mistakes –
Here is a list of seven ways that can help you avoid common job search mistakes –
Create customised resumes:
The biggest mistake candidates do is to apply for a job vacancy with a generic resume, this is seen especially on job portals where it's as easy as just clicking a button. But it's a big mistake if you are on a serious job search. Ensure you write convincing cover letters and customise your resumes to match the job skills required.
Use all job search channels:
Fresh graduates tend to focus a lot on campus placements and only on online job portals for their job search which is certainly a mistake. You should explore other avenues for your job search like using LinkedIn, alumni networks, industry events and direct applications to companies. This will widen your scope and bring in more interview calls compared to focus only on online job portals.
Go out and network:
No one has ever found a job just sitting in front of a computer. One of the common job search mistakes is not leveraging your network and the bigger mistake is to not have a network! It is understandable that as a student your network was limited to your group of friends but while on a job search you need to be more active.
Join industry clubs and attend networking events like industry conferences and workshops. The idea is to be around people who are in the same field to get inputs and ideas. If you are lucky you may even find a mentor who will guide you through your career.
Have a focused approach:
Applying to ten jobs in a month are not ideal numbers if you are seriously looking out for a job. Or just getting online for a day and finding jobs! A common search mistake is that candidates are not focused and active in their search.
You need to approach this in a two-pronged method, one where you apply to a number of companies you have listed irrespective of whether they have an opening or not. And second where you scan the job portals and newspapers for job vacancies and apply. Both these need to happen every day else you will miss out on opportunities!
Set realistic expectations:
A dream first job is what fresh graduates expect right out of college, and that right there is a common job search mistake! Yes, a first job definitely matters and sets the tone for your career but in an economy where the competition is so high, you need to get the right experience and keep working to achieve your long-term career goals.
A job will eventually level out your skills versus your expectation of a job, so apply to a variety of roles even the company or salary might not be optimal!
Take each stage seriously:
A job search has several steps including the search itself, landing an interview call, attending the interview and the follow-up. A common job search mistake what graduates do is they assume an interview call will seal the deal or the interview will, they tend to take things easy. Remember that each stage of your job search is important and it doesn't end till you have the offer letter in your hand.
Start acting professional:
Yes, this is the millennial generation and there are companies where you can walk in jeans for work but that's not true of all companies. A mistake that young freshers do is that they fail to make that transition from college student to a probable employee.
Recruiters do background checks on your social media, so make sure to clean it up or make it visible only to your friends. Physically in person, make sure you are presentable and appear professional both in mannerisms and clothing. Recruiters need to feel confident about hiring an adult for a responsible job!
Follow these tips and race to get your first job offer! You can apply to one of the many opportunities here.