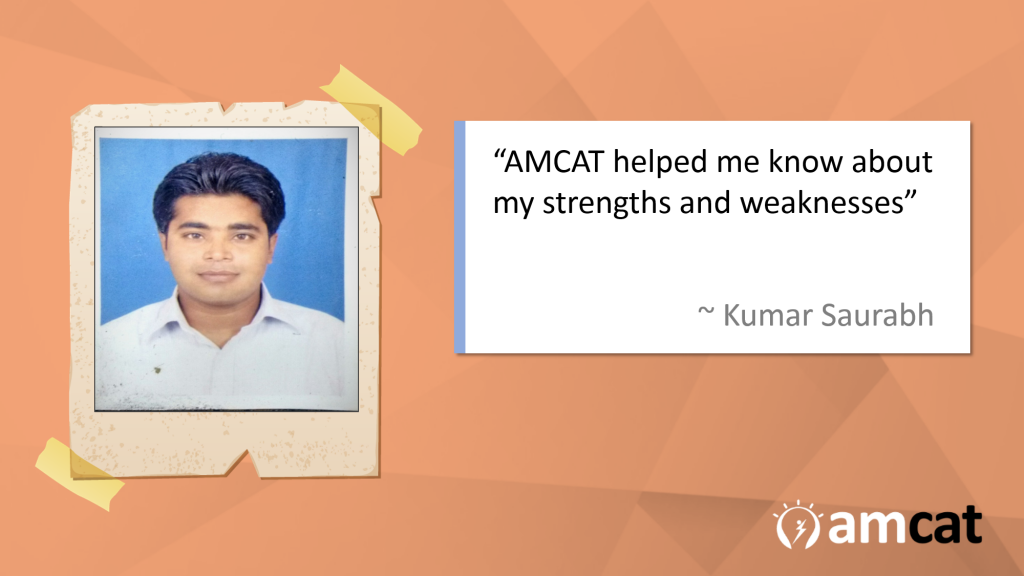 Getting a good fresher job at the start of your career. Quite a deal. Isn't it?
Meet Kumar Saurabh from Invertis Institute of Engineering and Management and know how he managed to get a job at Axis Bank.
Q: Tell us something about yourself and your career goals.
My name is Kumar Saurabh and currently, I am working in Axis Bank as a Sales Manager. My career goals is to work with a reputed bank and eventually be in the top management.
Q: What difficulties did you face while searching for a job and how did you overcome those difficulties?
The major difficulties were communication inefficiency and low confidence.
Q: Tell us about your experience post giving the AMCAT test and how AMCAT helped you in getting the job at Axis Bank?
I took AMCAT and after some days I got a call from AMCAT regarding shortlisting in Axis Bank. After that, I filled the online form and start preparing for the interview and cracked it.
Q: Would you suggest other job seekers to take AMCAT? If yes, why
Yes, I will suggest AMCAT test to every job seeker because AMCAT is very useful for every jobseeker. It will help you to get good jobs.
Q: Would you like to share some tips which can help other job seekers in getting a good job?
Improve your communication skills. Develop a positive attitude and learn to reflect it in your answers. Find out your USP's(Unique Selling Points), it will help to make a special mark.
Do you feel ready to give it a try? Then schedule an AMCAT test today.