Design is a very broad field. When somebody calls themselves a designer, it is immediately not understandable as to what kind of designing are they involved in. As much as the publication industry needs designers, the requirement is similar for a distinctly contrast industry like automobiles. A UI/UX designer is one who is concerned about understanding a product and its feel and is able to express the same in the form of design to the user.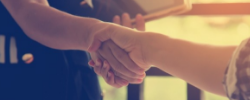 The Job Role and Responsibilities
The job role and responsibilities of a UI/UX designer include:
Understanding a product's brief and converting it into highly appealing and interactive user layouts.
Creating dashboard UI designs and checking validations.
Understanding the psyche of end-users of a product/website/application and planning designs accordingly.
Communicating with technical staff and modifying design based on technical requirements.
Competencies and Skills Required
Knowledge of design tools like Photoshop, Illustrator, Fireworks and Corel Draw.
Knowledge of HTML, CSS, Flash, Javascript.
Conceptual understanding of User Interface design and design process.