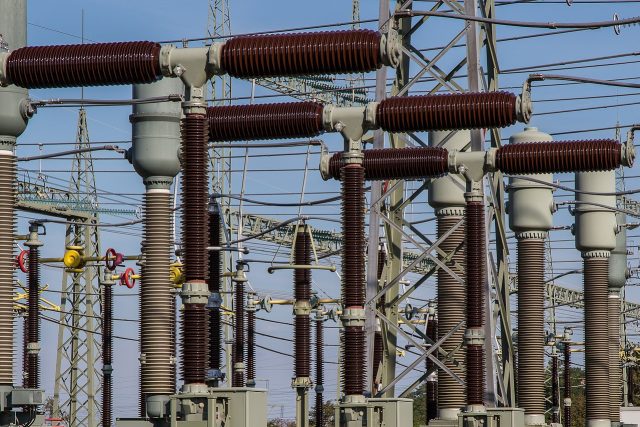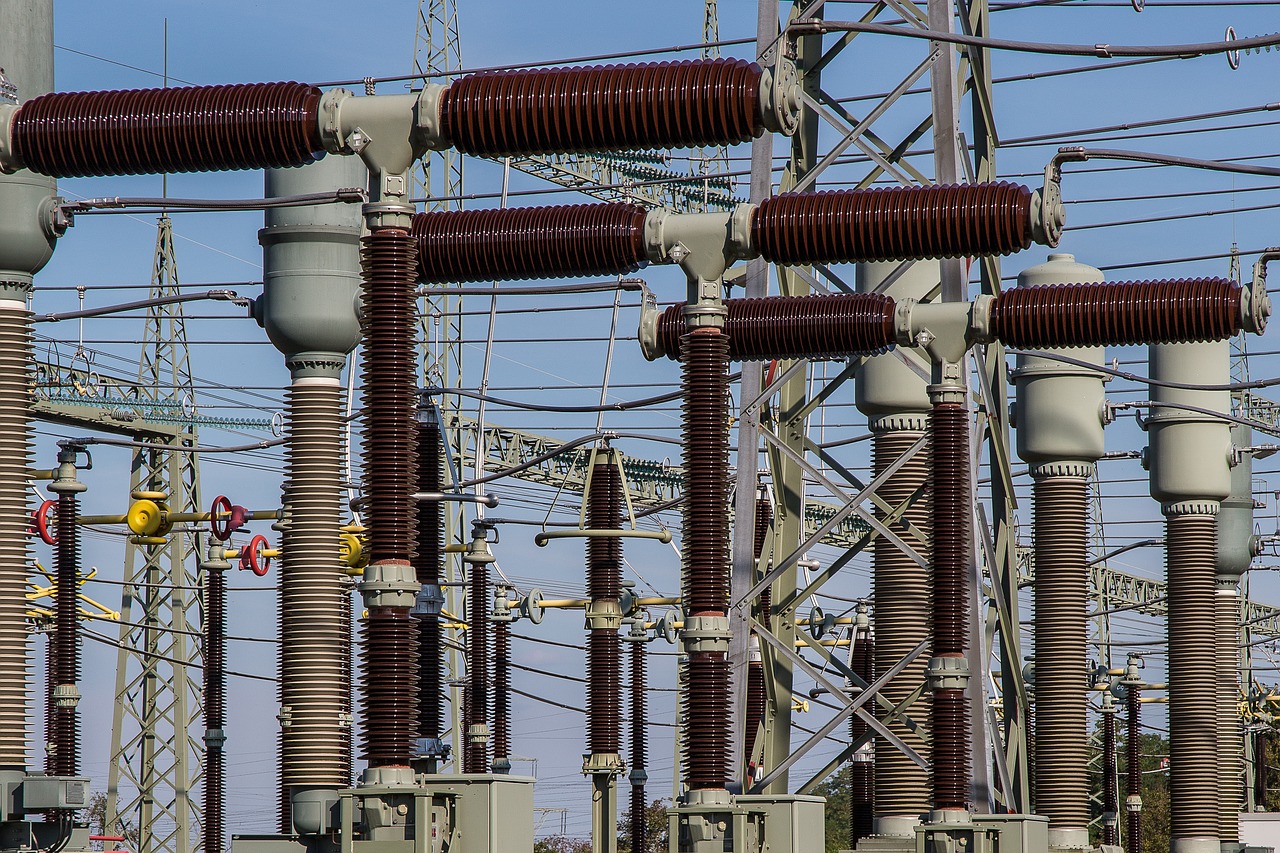 Congratulation! If you are one of those selected for the job interview and are now looking forward to making an exciting and rewarding career in electrical engineering.
However, while you should definitely be excited and pat yourself on the back on the achievement, the battle is only half won till you don't make it through the final selection process.
Though preparing for engineering interviews is not a rocket science, you still need to know how to go about it and be able to ace it. And, to aid you in your quest, we have compiled these 15 common interview questions for you.
Have a look –
Non-tech Common Interview Questions
Question 1. Why did you opt for electrical engineering as a career choice?
How to Answer: This is one of the most common interview questions. This question is often customized to suit different job interviews and is one of the questions that can really set the tone of the whole interview process.
How you answer this question will determine where you get with the interview. If your answer is that you got into this field because you didn't have any other career choice (even if it might be true) will not make a very favorable impression.
So, instead, try to impress how you were always passionate about this field and what really drew you in. Talk about how you intend to make a great career in Electrical Engineering.
Question 2. What would you claim to be your speciality within your core field?
How to Answer: Another variation of this particular question can be – 'which engineering are you good at; industrial, residential or any other?'
This is one of the common interview questions often asked from engineering freshers. A great way to answer it would be to talk about the internships and the projects you have done in the past. Which industry or field you are particularly good at; all the while making it clear that you are not a noob in other niches.
You need to rely on your expertise to sail you through this particular question. Also, answer the question tactfully and play to your strengths under all circumstances.
Question 3. Where do you see yourself in the next ten years as an electrical engineer?
How to Answer: 'Where do you see yourself in the next five/ten years' is one of the very common interview questions. However, since the industry or profession is specified in this case, you need to be very particular about your answer.
To do so, you need to map out your growth as an engineer. You need to be very clear about whether you want to stay in this field or not, and if you do, how do you want your career to progress.
To best answer this interview question, talk about what you intend to learn in the coming years, what are your personal goals and how they coincide with your professional goals as an electrical engineer.
Also, to answer such common interview questions, you would have to do some homework on the company, know what their goals are and frame your answer in sync with that information.
Question 4. What was your favorite subject(s) during college?
How to Answer: Seemingly one of those super-easy common interview questions, right?!
Though yes, you can say it is an easy question, it also happens to be one of the trickiest. If you just mention your favorite subject(s) and go, mum, then it won't do you a lot of favors.
A job interview is also about building a conversation. As such, you would have to invest more thought into your answer and talk about how you developed an interest in the subject or what you found most interesting about it.
Question 5. Explain about an electrical issue which you solved on your own (during any of your projects or internships or otherwise).
How to Answer: Some interview questions are designed to test your skills and see how well you can fit in the job. Most companies don't want a person who just has the desired skills mentioned in the paper, they want someone who can go out of his way to emerge as a problem solver.
A person who can be a problem solver will be a great addition to the team and company. And, therefore, you need to grab on this opportunity to prove to the recruiter that you are THE IDEAL CANDIDATE.
However, making up a situation won't really cut it. So, be honest in your approach and pick up real examples. Talk about the problem you faced, the steps you took to overcome it and the end result.
Question 6. What are your views about working in a team, how would you tackle difference of opinion?
How to Answer: One of the trickiest yet most common interview questions – you should be really smart with your answer.
Most companies ask you to work in a team and require good team players. As such, your answer should talk about the positives of working in a team. As for the difference in opinion, it would be best if you can cite some examples to support your answer.
If you have ever played any team sport like football or cricket, you would know that no people work in the same way. You might have seen conflicts arising within the team due to differences in opinion and you might have observed how the coach or the captain or even one of the team players handled it.
You can model your answer after such an incident and establish yourself as a team player while doing so.
The quality of a good team player is being firm yet receptive of other people's opinion and not trying to force his way through everything. Flexibility is the key to being a good team player and you need to emphasize that.
Question 7. What would you do if not electrical engineering?
How to Answer: Again, one of the common interview questions but one whose answer you might find a bit hard to decipher. However, the smart way to not answer this question would be to tell the recruiter you would have settled for another branch.
Saying that will make you sound like a person with some unfulfilled desires who is probably not happy in the field he is currently in. Instead, say that you would have been in a field that reflects the values of electrical engineering – something like Power Engineering.
Keep it in mind that you should be able to justify your interest and passion in this field at any given time during the job interview.
Question 8. Do you wish to pursue management in near future?
How to Answer: If the answer is yes, then tell the recruiter exactly when you want to do so. Companies don't want to invest in someone who will run away within a year or two. They want someone more long-term and your future plans should reflect that you intend to stay in the industry for at least sometime before switching to some other field.
If your answer is no, then talk about why you came to that conclusion and instead, what you want to do with your future and how you want to shape it.
The key is to not get flabbergasted by such common interview questions and lose your bearings.
Question 9. If not for this given job role, what other role in our company would you apply for?
How to Answer: It is one of those common interview questions that can easily leave you tongue-tied if you don't know much about the company. That is why it is so important to do your homework on the company you are interviewing for. If you go through the company's website, you would know which other positions are available or which other job profile would have interested you.
And, ensure that the profile you pick is very similar to the job you have currently applied for.
Technical Common Interview Questions
Question 10. Do you think there's any direct link between power engineering and electrical engineering? If yes, then what is it?
How to Answer: Power engineering and electrical engineering might sound very different but they do have a direct link with each other. In fact, you need to keep it in mind that every engineering field connects with other in some way or the other and no engineering field is particularly independent.
While you might not be confronted with this particular question during your fresher interview, it doesn't mean that you won't be asked similar questions.
To answer such technical interview questions, you should relax, think over the question carefully and then come up with an answer. Even if your answer is not really correct or not exactly what the interviewer is looking for, they will still appreciate you if you put in some effort and try to use your knowledge of the subject to try and come up with an answer.
Question 11. What are the different kinds of cables employed for power transmissions? 
How to answer: The reason behind such a seemingly easy electrical engineering question is to see whether your basics are clear or not or if your knowledge purely superficial. If you know the subject, then you won't have any difficulty attending to such a question.
So, start your answer by categorizing the types of cables on the basis of their size and capacity and then further discuss the different kinds of cables based on their transmission voltage. It would add to your answer if you mention the transmission voltage of each type of cable.
Question 12. In general, AC systems are preferred over DC systems, why do you think about it?
How to Answer: The interviewer here is asking for your opinion, trying to see how you will approach the problem and come up with a solution. If you agree with the preference given to AC systems, then talk about it and why do you think it is the right thing to do. You can also talk about how you have noticed the benefits of AC over DC.
You can also talk about things that can make better use with a DC system but prefer an AC system and vice versa. The point is that you need to convince the recruiter about your concrete knowledge of the subject and answer such common interview questions related to your field effectively.
Question 13. What is the Norton's theorem? / Explain Norton's theorem in a single sentence?
How to Answer: You might find it easy enough to explain Norton's theorem but explaining it in a single sentence can be a task. Also, when answering such common interview questions related to your subject, you also need to ensure that you are not leaving any loopholes in your explanation or the interviewer will latch on to it and ask questions accordingly.
Before you sit for an electrical engineering interview, ensure that you are clear on all such theorems and can answer the trickiest questions around them.
However, if you don't know the answer to such direct questions, then it is better to tell the recruiter so that try to beat around the bush.
Question 14. What would a string of resistors do when in a series?
How to Answer: The answer to such questions is very concrete. So, be short, crisp and crisp with your answer and have a confident body language. Don't try to extend the discussion or complicate it by delving more on the answer than what is required of it.
Question 15. We often talk about an air-conditioner being 1, 2, or more tonnes. What does that mean in electrical terms?
How to Answer: The ton concept of air conditioners is not exactly new or complicated. Even people with little to no knowledge about electrical engineering are introduced to this concept in the confines of their homes or workplace.
However, while it might be one of the easiest common interview questions that you come across, your answer should not be that common. It should be precise and reflect that your concept is absolutely clear.
Conclusion
When preparing for an Electrical Engineering interview, you need to be familiar with not only the common interview questions but also the specific interview questions related to your field.
However, if your concept is clear, then you won't have a tough time answering the questions specific to your subject.
As for the other common interview questions, how you answer them will determine your fate more than anything else. If you have a great and confident body language, then you will be able to leave a lasting and successful impression on the interviewer.
AMCATs MockAI is an advanced tool which helps you to assess your interview readiness. If you are not sure of your confidence level before going in for the interview, then register for MockAI today.