A technical support analyst is involved in understanding and resolving a gamut of technical issues coming from clients. He/she is involved in analyzing and interpreting data, identifying issue areas and trends, offer resolutions and retrospective analysis and offer operational metrics to the client.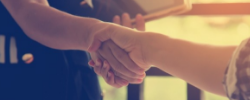 The Job Role and Responsibilities
Some roles and responsibilities of a Technical Support Analyst include:
Regular updation on incoming client issues and subsequent prioritization of the same.
Analyze and infer conclusions on the issue faced by the client and offer solutions to them in the form of detailed reports.
Participate in Root cause analysis meetings.
Offer assistance to the team in performing retrospective analysis of the various client issues arising.
Use the results of metrics and offer recommendations on how to improve the entire support process.
Competencies and Skills Required
Very strong knowledge of various operating metrics like Windows, Linux, SQL etc.,
Strong hold on network infrastructures.
Efficient communication skills to converse with clients.
Assessment for the 'Right' Technical Support Analyst
| | |
| --- | --- |
| Technical Support Analyst Profile Skills | AMCAT Mapping |
| Knowledge about operating systems, network infrastructures | Domain knowledge: High |
| Communication Skills | English: Mid to High |
| Organizational Skills | Conscientiousness: High |
| Project management skills | Logical Ability: High |