Companies are increasingly outsourcing Finance and Accounting (F&A) Services for greater cost and transactional efficiency. F&A services typically include Accounts Payable, General Accounting, Order to Cash (Accounts receivable), Treasury services etc. By hiring the right candidate, invoice processing efficiency can be increased by up to 30% leading to a reduction in open items and AR past the due date can be reduced significantly. Thus having the right candidate in this profile contributes to increased productivity for the company as well as the outsourcing partner.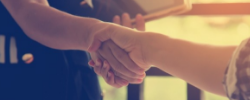 The Job Role and Responsibilities

An F&A agent is required to perform back end Finance and Accounting services like:
Transaction Processing (AP & AR).
Managing order fulfilment, Collecting and applying for cash payments.
Book Keeping.
Finalization of accounts and audit.
Taxation matters & statutory compliance's under all applicable laws (Income Tax Act, Provident Fund Act, Sales Tax Act, Service Tax Act, Foreign Contribution & Regulation Act, Companies Act and other applicable laws).
Preparation of management reports (MIS), budgets, monthly financials and reports.
Competencies and Skills required
Given the job responsibilities of the role, the candidate must have strong analytical skills and the ability to process data accurately. He/she should have a thorough knowledge of general accounting, accounts payable or accounts receivable depending upon the process. Having good knowledge of domain skills is absolutely essential for this specialized role. Strong domain knowledge not only ensures accuracy in transaction processing but also helps in identifying erroneous transactions and invoices past due date. On the other hand, many times the industry hires freshers in this profile. In such a case, one cannot expect the candidate to know the implementation details of the process. In such a case, a candidate with sound accounting knowledge shall be most trainable for the role. The candidate must be willing to follow procedures and handle varied work timings and pressures of the job.
Assessments for the 'Right' Finance & Accounting Role

The following table illustrates how various skills and personality traits map to assessments required for the F&A role:
Finance & Accounting Profile
AMCAT Mapping
Strong analytical skills
Logical Ability: High
Quantitative Ability: Mid to High
Ability to comprehend and process data
English: Mid to High
Logical Ability: Mid to High
Transaction and invoice processing
Finance & Accounting: High
Accounts Payable: Mid to High
Ability to manage order fulfilment, collecting and applying for cash payments
Finance & Accounting: High
Accounts Receivable: Mid to High
Ability to deal with stress and follow procedures
Emotional Stability: Mid Conscientiousness: Mid to High
Helpful Trivia
Globally, standardized assessments have been used for hiring for F&A profile. The scores of these assessments show high 'validity' in predicting the success of the candidate as a business consultant. The objective criteria consist of assessments in cognitive skills, domain skills and personality inventory. Assessments in domain skills consist of the F&A module, AP module and AR module. Our research shows that logical ability, quantitative ability followed by domain skills shows the strongest correlation to the efficiency of the agent in an F&A process. Organizational efficiency can be improved by 27% by using objective and criterion-validated benchmarks on standardized assessments.