A consultant is a professional who renders her / his expert advice and is paid for the services by clients. Depending on the domain to which the advice caters, there are different kinds of consultants – management consultants, who advise organizations on how to improve their performance by looking at the business as a whole; human resource consultants, whose area of expertise is human resources etc.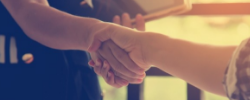 Similarly, technology consultants help organizations fulfil their business objectives using technology. Their area of expertise could be information systems design, software programming and development, information business strategies, system analysis etc.
Job Role & Responsibilities
Consultants are generally brought in by the upper management as the management thinks there is a need for expert advice on their technology services. A technology consultant should be able to perform the following tasks:
Meet up with the clients, understand their objective and estimate the scope of the problem.
Able to work their way through various departments of the organization to understand how technology affects various sections of employees. This helps them make recommendations later.
Prepare and present technology solutions to clients.
Able to withstand a large amount of travel as they may be required to work at the client site to better understand the technology.
Constantly upgrade their technology skills to stay up to date and present the best possible solutions to clients.
Competencies & Skills Required
Consultants, in general, should have strong analytical skills and good conceptual thinking to be able to understand the objective of their assignment, to get to the root cause of the issue at hand and to make suitable recommendations. They also need to have strong communication & presentation skills as mostly, their audience is the upper management. In addition to this, technology consultants should be specialists in one or more fields of technology.
Assessments for the 'Right' Technology Consultant
The following table illustrates how different competencies & skills required for the role map to assessments:
Technology Consultant Profile
AMCAT Mapping
Analytical Skills
Logical Ability: High
Communication Skills
SVAR (spoken English) : High
AMCAT English: High
Technology expertise
Domain Module (C/ C++/ SQL/ JAVA) : High
Planning and Execution
Logical Ability: Mid
Conscientiousness: Mid to High
Ability to work under pressure
Emotional Stability: Mid to High
Result Orientation
Conscientiousness: Mid to High
Helpful Trivia
Consultants are expected to be experts in their functional areas. Although organizations look at rotating consultants through projects spanning functions/technologies and industries at the beginning of their careers, they are expected to specialize in a particular function/ technology and/or industry as their career progresses. Aspiring Minds' (Now SHL) research and statistical studies show that Cognitive Skills like Logical Ability and English Skills when combined with technical domain knowledge and behavioural competencies can successfully predict the job success of a Technology Consultant. This is backed by previous research studies and meta-analytical studies done by Shanteau 1, Smaliukiene et al 2 that states that domain knowledge, psychological traits, cognitive skills and decision-making skills can predict a candidate's success as a Technology Consultant. Cognitive skills combined with domain knowledge and personality when used for hiring selection improved efficiency of Technology Consultants by almost 23%.
---
James Shanteau, 1992. "Competence in experts: The role of task characteristics". Elseiver, Voulme 53, Issue 2, November 1992, pages 252-266.
Smaliukiene, Korsakiene, Prakapas , 2010. "The competencies of Experts: The challenges in consulting business". 6th International Scientific Conference, Selected papers, Vilnius, Lithuania