A plant engineer is responsible for the operations of a manufacturing unit including equipment's, processes and human resources. He oversees the daily operations and ensures the plant operates efficiently and productively.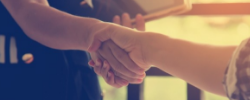 The Job Role and Responsibilities
Typical job activities of a plan engineer include:
Managing day to day manufacturing operations of all products efficiently.
Auditing every process, equipment's and every detail associated with the manufacturing unit
Preparing an efficient schedule for all production operations and assisting in installing and maintaining machines and tools.
Resolve all maintenance issues and recommend improvements to the same if required.
Perform a regular audit on all safety control programs.
Competencies and Skills Required
Technical knowledge and strong problem-solving skills are basic requirements for this kind of role. Small mistakes could result in major disasters, and expensive mistakes for a manufacturing unit and plant engineers are geared for fire-fighting on a daily basis. Other skills and competencies that employers look for are:
Strong problem-solving skills.
The ability to analyze and interpret data.
Excellent technical knowledge.
Good communication and presentation skills.
The ability to prioritize and plan effectively
Assessment for the 'Right' Plant Engineer
The following table illustrates how various skills and personality traits map to assessments required for the Plant Engineer role:
Plant Engineer Profile Skills
AMCAT Mapping
Strong analytical skills
Logical Ability: High
Quantitative Ability: Mid to High
Problem Solving Ability
Logical Ability: High
Communication Skills
English: Mid
Technical knowledge
Functional Module( Electrical/ Mechanical/Production/ Instrumentation) : Mid to High
Helpful Trivia
Aspiring Minds (Now SHL) Research Cell has shown that cognitive skills combined with functional knowledge are important for being a successful Plant Engineer. Multiple studies were conducted and the following trends emerged: All successful Plant Engineers scored high on Logical Ability and functional knowledge (Electrical/ Mechanical/ Production/ Instrumentation), followed by moderate score on Quantitative Ability and English. Cognitive skills and domain tests when used for hiring selection improved the efficiency of Plant Engineers by as much as 21%.