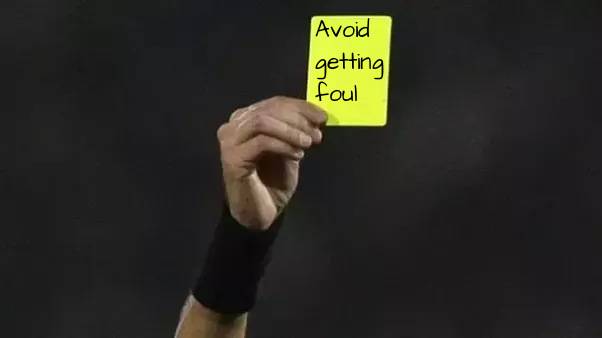 The job search can be daunting for freshers. On an average, companies receive 75 to 250 job resumes for each vacancy and each of them gets a six-second long glance from the hiring manager.
So that means, there is no scope for any errors or goofs up in the fresher job resume.
We're probably stating the obvious but a job resume really needs to be as good as it can be.
But unfortunately, students often overlook the importance of this document and end up jobless for a while. To be honest, it isn't the student's fault entirely because there are no basic guidelines or resume template to be followed for writing a good resume.
The internet is flooded with dos and don'ts for resume writing but are they specific to fresher resumes?
Well, not really!
So you must read further to know how to create a bang on job resume for freshers.
Job Resume Do's
Put your contact information right on the top for good visibility on the job resume. It might seem like a small thing but it sure makes life easier for hiring managers sniffing through hundreds of fresher resumes every day. Drop the funky email address you had in high school because no one will hire cute_littlegemini@yahoo.com for a role in marketing.
A Fresher resume is majorly about the student's qualification and academic achievements. Include your high school grades, academic scholarships and awards of recognition received. While at it, don't get carried away. Mention only what's relevant for the job. For instance, the first position in inter-school dance competition has nothing to do with the accounts job you're applying for. Customize your job resume for a specific position.
There is no right or wrong resume template for freshers. In 2018, nobody cares if the margins on your resume are exactly how the best template in the world shows. There is enough room for creativity and innovation when it comes to writing fresher resumes. List your experiences in a chronological order with dates, locations, accomplishments, quantifiable numbers sealed with action verbs in any possible resume template. You can create your own template or seek professional help from Resume Buddy. It is an offering by Aspiring Minds which uses embedded logic and verified resume templates that not only fulfill all student needs but also look incredibly clean and smart.
This program creates resumes based on your inputs, chosen templates, and experience level. The resumes are easy to download and share all over.
Job Resume Don'ts
A job resume cannot have more than one font. As freshers, students never realize how what a simple change in fonts, size or margins can make or break their resume. The fresher resume must consist of only the most relevant information laid out in a very sophisticated and clean manner. Using too many fonts, colors or text sizes can be annoying and unpleasing to the eyes. Maintain symmetry to make it readable. Adhere to the principle of 'style over substance'. Don't go overboard with formatting. Unless you're a designer or artist applying for a creative role, stick to the basics of formatting. You can use Resume Buddy to choose from 25+ resume templates that are sleek and sufficient for any job resume.
Lying on your job resume can be very tempting but strictly refrain from it. Give all true facts and figures because there's more to lose when you lie on the precious piece of paper. Don't make a fool of yourself in the job interview room because the hiring managers can clearly see through your fluff.
Whether you should include your hobbies in the fresher resume is an ongoing debate. If you necessarily have to avoid mentioning absolute random things like 'watching TV', 'browsing the internet' and 'playing sports'. Your hobbies must be aligned with the job you're applying for. For a creative writing role, you must mention 'reading book/blogs' as a hobby instead of 'dancing'.  Be precise and relevant throughout the resume to create an effective impact on the reader.
Conclusion
Ultimately, don't underestimate yourself. You job resume is one big humblebrag. Be honest and proud of whatever you've achieved, and showcase it in your resume. As a fresher, you may not have tons of experiences of achievements to include but at least it'll all be true. Keep it short, simple and effective by using the best templates, vocabulary, and formatting available at Resume Buddy.