Every individual has conversed with a customer support executive at some point in time or the other. Be it a glitch in the credit card statement or a mismatch in telephone bills or malfunctioning of a laptop – all that we do is right away dial in the customer support helpline. The geographical location of the executive taking up the call does not even pass a thought.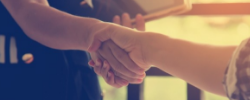 The "neutral" accent of Filipinos plays a big role in the rise of the call center industry in the land. A customer support executive is required to do a wide range of voice activities including taking calls, answering business inquiries, resolve issues and facilitate information.
The Job Role and Responsibilities
The primary job roles and responsibilities of a customer support executive include:
A professional approach in answering calls and provide information about products and services, taking input of issues and their redressal thereof.
Maintaining records of transactions and interactions.
Appropriate and timely follow-ups wherever required.
Escalate unresolved queries to respective departments for accurate redressal
Competencies and Skills Required

Communication is key in this profile. It is absolutely important for the executive to have fluent English communication skills. Along with that behavioural traits like good interpersonal skills, ability to handle stress, good listening skills, prompt thinking ability are some other essential features of this role.
The major skills and competencies required for this role include:
Excellent communication skills
Good listening and problem-solving skills
Ability to take and handle stress and pressure
Good interpersonal skills
Assessment for the 'Right' Customer Support Executive
The following table illustrates how various skills and personality traits map to assessments required for the Customer Service Executive role:
Customer Support Executive Profile Skills
AMCAT Mapping
Communication Skills
AMCAT English: High
Spoken English: High
Agreeableness: Mid to High
Interpersonal Skills
Spoken English: High
Extraversion: Mid
Openness to Experience: Mid
Problem Solving Skills
Logical Ability: Mid to High
Ability to work under stress
Emotional Stability: Mid to High
Helpful Trivia
The cultural proximity of the Philippines to the United States has played a big role in making it a preferred choice for the call center industry. Filipinos tend to speak English fluently with little or no mother tongue influence thereby making conversations with customers hassle-free and comfortable. A good standardized assessment to adjudge their spoken English skills is very useful in the scenario which can meet talent sourcing requirements well and significantly improve recruitment and thus organizational efficiency.

Get in touch