The Business Analyst role is often seen as a communication bridge between IT and the business stakeholders. Skilled Business Analysts contribute to the profitability of companies large and small, in almost every industry. Business Analysis is the task of understanding business change needs, assessing the business impact of those changes, capturing, analysing and documenting requirements and supporting the communication and delivery of requirements with relevant stakeholders. Due to working on projects at a fairly high level of abstraction, BAs can switch between any and all industries.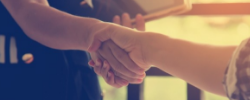 Job Role and Responsibilities
Primary responsibilities and tasks of a Business Analyst include:
Task analysis and evaluating surveys and workshop results.
Document any identified required changes, and communicate them to the relevant third parties/colleagues.
Using IT resources at an advanced level to create IT solutions, enabling organisations to better meet their goals.
Advising senior management.
Training staff in how to use the new systems.
Participate in user acceptance testing and testing of new system functionality
Competencies and Skills Required

Great verbal and written communication skills, including technical writing skills.
Must be a tactful diplomat and problem solver.
Understanding of systems engineering concepts.
The ability to conduct cost/benefit analysis.
Must be familiar with Business case development.
Modelling techniques and methods
Assessment for the 'RIGHT' Business Analyst
The following table illustrates how various skills and personality traits map to assessments required for the Business Analyst role:
Business Analyst Profile
AMCAT Mapping
Analytical Skills
Logical Ability: High
Numerical Ability: Mid to High
English Communication skills
English: Mid to High
Ability to deal with stress and follow procedures
Emotional Stability: Mid
Conscientiousness: Mid to High
Extraversion: High
Domain Knowledge
Operations, Statistics, ( Industry-specific knowledge): Mid to High