The field of biotechnology involves the use of living organisms like bacteria, virus, etc to manufacture and develop new products. Biotechnologists can take up different roles depending on the type of company they work for. Apart from biotechnology and pharmaceutical companies, biotechnologists can be employed in several other sectors as well like healthcare, clinical research, agro-biotechnology, medicine, food processing, animal production, etc.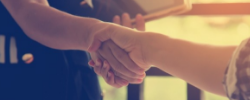 Job Roles and Responsibilities
Research – A Research Associate or Scientist is responsible for carrying out research and development experiments for several projects. The key responsibilities of a research associate/scientist are as follows:

Conduct experiments, make detailed observations and interpret the results.
Develop new methods and technologies through innovative research.
Prepare technical reports and protocols.
Be abreast with the latest technological developments in the biotechnology space.

Quality – An employee in this division is responsible for the maintenance of quality right from the development to the production of the biopharmaceutical products like drugs, antibiotics, vaccines, etc. The Quality division is further divided into two functions: Quality Control and Quality Assurance. The key responsibilities of these employees include:

Develop, apply, revise and maintain quality standards for the final products.
Design and implement methods to ensure product safety, precision & accuracy.
Maintain quality systems such as raw-materials management, laboratory investigation & control, documentation, etc and ensure compliance with the regulatory norms.

Production – An employee working in the Production division is responsible for the design, development and enhancement of current products and processes. The key responsibilities include:

Involved in new product development, process optimization and process validation.
Ensures that the production processes implemented are consistent with the generally accepted industry practices.

Sales – A sales representative is responsible for direct sales of company products or services. The key responsibilities of Sales personnel include:

Consultative selling to researchers/scientists, educational institutions, hospitals, etc.
Provide product information and demonstrations to prospective customers.
Carry out market research to understand customer interests
Competencies and Skills Required
Research

Strong scientific aptitude and keen interest in biological sciences.
Familiarity and in-depth understanding of all forms of measurement equipment.
Ability to apply appropriate methods and technologies for obtaining desirable results.
Strong logical reasoning, ability to analyze critically and think creatively.

Quality

In-depth knowledge of the product and the development process.
Strong analytical skills & high attention to detail with an ability to identify flaws
Good command over spoken and written English.

 Production

Sound knowledge of molecular biology concepts.
Strong knowledge of the production processes & familiarity with lab equipment.
Good quantitative ability and analytical skills.

 Sales

In-depth knowledge of the product, its features and advantages.
Effective negotiation and convincing skills.
Good communication skills.
Assessment for the 'Right' Biotechnologist
The following table illustrates how various skills and personality traits map to assessments required for multiple profiles for Biotechnologist:
Profile
Competencies/Skills required
Competency Mapping to AMCAT – Life Sciences
 R&D
 Strong technical knowledge,
Creative & analytical bent of mind,
Familiarity with lab equipment & procedures
 English: Medium
Logical Ability: High
Chemistry: High
Biochemistry: High
Molecular Biology: Medium
Biotech Lab Techniques: High
 Quality
 Analytical reasoning & critical thinking,
Ability to identify and correct quality issues
 English: Medium
Logical Ability: Medium
Attention to Detail: High
Chemistry: High
Biochemistry: Medium
Biotech Lab Techniques: Medium
 Production
 Analytical Skills,
Sound practical knowledge of production processes,
Written communication skills
 English: Low
Logical Ability: Medium
Chemistry: High
Biochemistry: Medium
Biotech Lab Techniques: Low
 Sales
 Ability to sell,
Good communication skills,
Service Orientation,
Ability to handle pressure
 English: Medium
Chemistry: Medium
Extraversion: High
Conscientiousness: High
Emotional Stability: Medium
Helpful Trivia
AMCAT-Life Sciences is an employability test, first of its kind in India, designed specifically for the biotechnology & pharmaceutical industry. Being a computer adaptive test along the lines of GRE/GMAT, the test has unprecedented accuracy and adheres to global standards of reliability and validity. AMCAT-Life Sciences can be used by companies to hire potential high performers within the organization as the candidate's scores in these modules shall have a correlation with their on-the-job performance.