Automobile engineering includes inter-play of various engineering disciplines vis-a-vis mechanical, electrical and electronic engineering as applied to the design, manufacture and operation of automobiles and their respective engineering subsystems.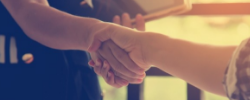 The Job Role and Responsibilities
An automotive engineer can work on any stage of the manufacturing process, starting from initial design to final production. Some automotive engineers focus on one area of their speciality while others have the opportunity to participate in all aspects of the product development process, playing a more general role. Typical job activities include:
Designing and producing visual interpretations of automobiles and their components using computer-aided design packages;
Analyze data to develop new designs for various mechanical, electo-mechanical and hydraulic component and systems;
Building prototypes of components, developing test procedures and conducting tests using software packages and physical testing methods;
Supervising and inspecting the installation, modification and commissioning of mechanical systems in industrial facilities or plants while supervising quality assurance ;
Investigating mechanical failures or unexpected maintenance problems, supervising quality control;
Competencies and Skills Required
Technical knowledge and experience is a basic requirement for this kind of role. Since imprecise calculations could cause major disasters, electrical problems and expensive mistakes for a company and infringe upon the safety of drivers, they must be one hundred per cent accurate in their calculations. Other skills and competencies that employers look for are:
Strong analytical and problem-solving skills
Knowledge of machine design, manufacturing processes and mechanical systems
Understanding of electrical and electromechanical systems
Knowledge of digital circuits and interfacing with mechanical/electromechanical system
The ability to analyze and interpret data
Good communication and presentation skills
The ability to prioritize and plan effectively
Assessment for the 'Right' Automobile Engineer
The following table illustrates how various skills and personality traits map to assessments required for the Automobile Engineer role:
Automobile Engineer
Profile Skills
AMCAT Mapping
Strong Analytical Skills
Logical Ability: High
Quantitative Ability: Mid to High
Machine design, knowledge of manufacturing processes and mechanical systems
Mechanical Engineering*: High
Understanding of electrical and electromechanical systems
Electrical Engineering*: Mid to High
Knowledge of digital circuits and interfacing with mechanical/electromechanical system
Electronics & Communication Engineering*: Mid to High
Problem Solving Ability
Logical Ability: High
Communication Skills
English: Mid
*A candidate is assessed on one of these three technical modules
Helpful Trivia
Globally, standardized assessments have been used for hiring for Automobile Engineers. The scores of these assessments show high 'validity' in predicting the success of the candidate as an automobile engineer. The objective criteria consist of assessments in cognitive skills and technical skills. Assessments in technical skills consist of Mechanical Engineering, Electrical Engineering, Electronics and Communication Engineering. Candidate having minimum threshold on the above mentioned technical skills show much higher on-job trainability. Our research shows that technical skills, logical ability and quantitative ability show the strongest correlation to the efficiency of automobile engineer. Organizational efficiency can be improved by 31% by using objective and criterion-validated benchmarks on standardized assessments.