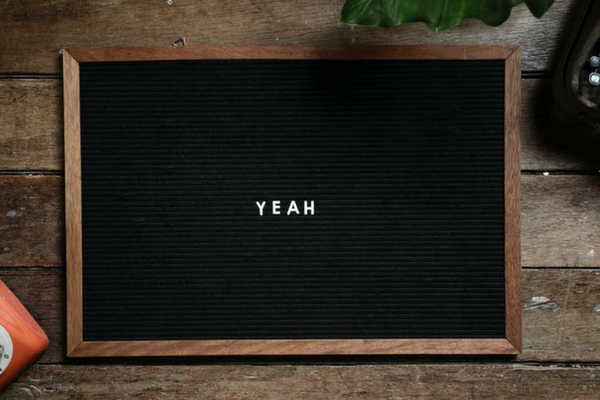 We are entering the fourth month of the year and all the New Year resolutions seem to have been broken and forgotten. Life is going the same and all the hopes of achieving big seem to be at a standstill. But is that what you were hoping for? Weren't you planning to turn into a new leaf and focus on getting a great fresher job and building a successful career with career resolutions? It's still not too late!
All you need is to try the technique that has worked for people across the world including successful celebrities like Lilly Singh, Ellen DeGeneres, Oprah and even Katy Perry! The technique that has helped them is the Vision Board and you can make it work for you too.
What is a Vision Board?
A vision board is a visualisation technique where a physical board is used to present all your plans and goals for your life. In its simplest form, it is like a photo collage of all the amazing things that you want to happen in your life. A vision board is essentially a mental exercise where you are constantly reminded of what you need to work for, whether it is a successful career or personal life.
How to make a Vision Board?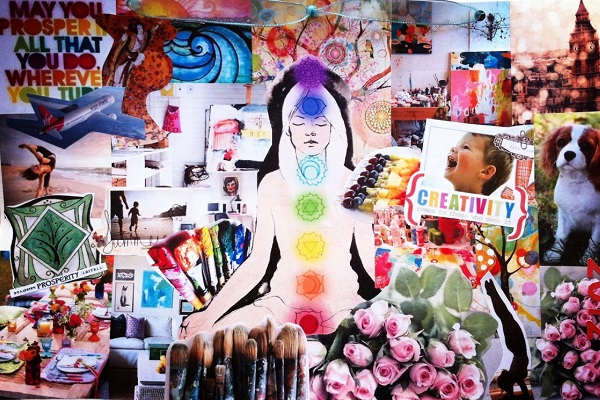 A Vision Board can be as fancy as you want. You can simply use a cardboard to stick everything on or else just use chart paper to stick pictures cut from magazines or newspaper and write down your goals and dreams. If you think sticking pictures is too much work, then you can skip that completely. The main idea behind the Vision Board is to have it visually present in front of you regularly. So, opt for whatever is the easiest for you. If just writing down things and to create your vision is what appeals to you, then choose that.
Nowadays, there are also several apps for creating vision boards. However, you would have to open the app to view it, which beats the purpose of constant reminder.
Why does a Vision Board work?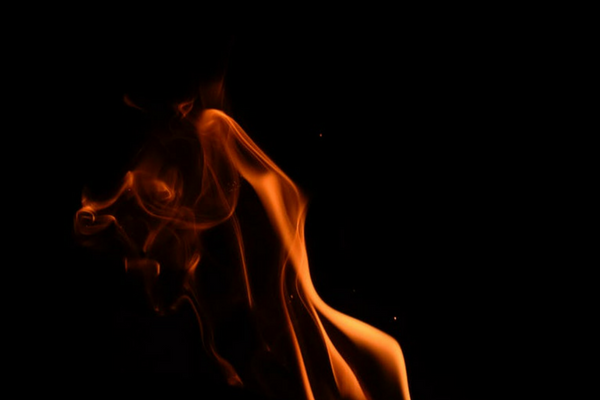 It helps in deciding your priorities
When you are making a vision board, you will have to decide what's going to go on it. Whether it's a fresher job or learning a new language, you will figure out what's important to you.
It will remind you of what's important
The best way a Vision Board works is by putting it up in a space where you can constantly see it and be reminded of it. This way you won't lose focus and waste time on activities that are not going to get you closer to your dream.
It will keep you inspired
It is easier to think to yourself that you are going to achieve certain things. However, the lull of college life or a new job or just the idea of lazing around the house will make it easier to forget your resolution. But this vision board will keep you motivated and inspired to do your best.
How to create a vision board for your goal of achieving a fresher job?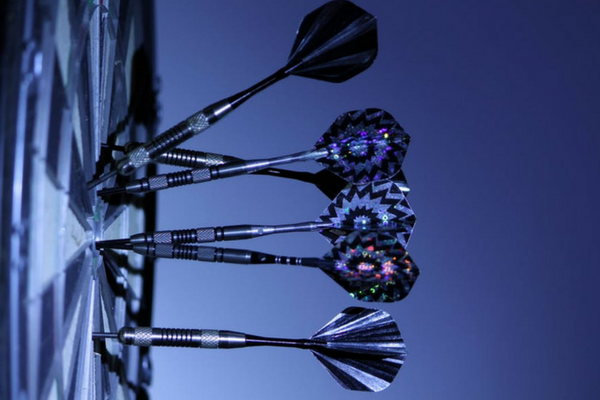 Find out your motivation for a fresher job
Is it money or building a long-term career that is motivating you? Even if it's money, list out all the things that you require the money for – a new bike, phone, apartment. It can even be something nice for your parents– earrings for your mom or a watch for your dad? And, if it's a long-term career you are seeking then what is it that you want – a dream company you wish to work at, a title you wish to achieve like a 'CEO' or a bigger goal of helping a cause or community.
This will help you narrow down your main reason of getting a new job. Collect pictures of all these things and stick them on your vision board. This will constantly remind of the 'BIG PICTURE' of why you want a great job.
List out what's needed for your fresher job
Getting a job requires a lot of preparation. You need to have good grades, skills, certifications, soft skills and also prepare well for the job interview. Find out where you lack and what you want to accomplish. You can list these down in the form of a checklist or pictures and put it on the vision board. By dividing your goal into tasks, it becomes easier to fulfil it.
If you feel you don't have the necessary marks and it is too late to save your grades then opt for skill certifications. There are numerous AMCAT certifications that can help you on. Or you can take the AMCAT exam and speak to recruiters in the language of skills and percentile instead of the marks you achieved in college.
List down habits and not just dreams and goals
If your goal is to learn a skill for a fresher job then you are not going to get it done overnight. It is a constant learning process that will help you do it. So instead of just writing 'Learn a skill' on the vision board, write down 'Spend an hour daily learning some skill'. That way you will be able to quantify it and you will work towards learning the skill every day.
This is how you can make a vision board work for you and speed into getting yourself the right fresher job. Once you are done with this, you will have constant inspiration and motivation right in your room and you won't have to go seeking for it elsewhere!