A product manager is responsible for managing and developing a company's products and services. He/ she is responsible for not only increasing the profitability from existing products but also for developing a new product line for the company.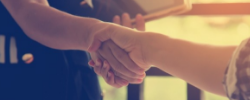 The Job Role and Responsibilities
A product manager has to interact with multiple internal and external stakeholders of the company to maintain and develop existing products and improve their profitability. He/ she is also involved in doing research and develop ideas for new products basis their experience and interactions. A product manager needs to conduct market research, margin analysis, and performance measurement to investigate product demand, viability, positioning, and profitability and predict future trends. Product managers also decide branding, pricing strategies etc. Some responsibilities of the product manager include:
To manage end to end product(s) life cycle.
To conduct market research and get feedback from customers to understand requirements and develop products based on that.
Act as a facilitator between the development team, research team, engineering team and marketing communications team for product development and positioning.
Developing and executing strategic and tactical strategies for product profitability.
Competencies and Skills Required
Excellent communication skills.
Analytical and problem-solving skills.
Knowledge about marketing concepts.
Motivated and driven.
Assessment for the 'Right' Product Manager
The following table illustrates how various skills and personality traits map to assessments required for the product manager role:
Product Manager Profile Skills
AMCAT Mapping
Communication Skills
English: High
Extraversion: Mid to High
Problem Solving Skills
Logical Ability: High
Knowledge about marketing concepts
Marketing Domain knowledge: Mid to High
Motivated and self-driven
Conscientiousness: High
Helpful Trivia
Globally standardized assessments on cognitive skills, personality and domain knowledge are used to assess candidates for a product management profile. A benchmarking study done at India's leading electronics company shows a high correlation between candidates' score on AMCAT cognitive, domain and personality assessment modules and their actual performance in the company. High performers within the organization showed significantly higher scores on English, Logical Ability, Marketing Domain test and on Personality traits like Conscientiousness. Using standardized cutoffs on assessment modules can increase high performers within the company by 19%.