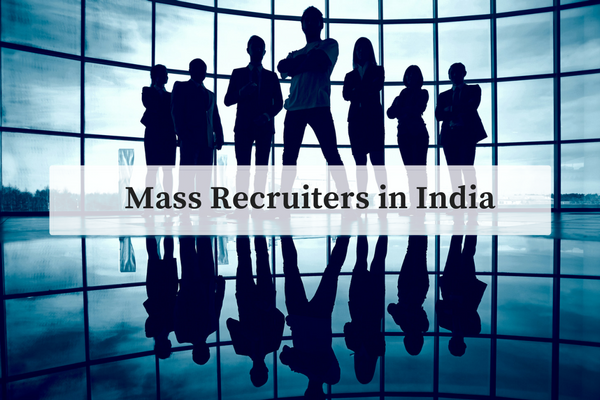 'Mass recruiter' – Every engineering college student would be familiar with this term in the first year of college itself. It's a popular generic term, tagged with some of the biggest companies who recruit in campuses in India. These large IT and Technology firms in India like TCS, CTS, Wipro and Infosys have changed the lives of engineering graduates for more than a decade now.
Focus on The goal in PlacementS!
Your goal should be to get a dream job with the right profile that suits your skill set and offers the best chances of growth. You can set your goal by targetting the dream job your entire class wants.
Top Mass Recruiters in India: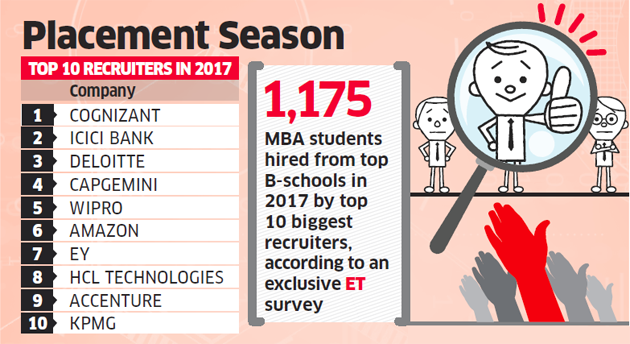 Off-hand, the list of companies perceived as mass recruiters are dominated by MNCs, from IT and ITeS sectors. They do recruit in large numbers from campuses (case in point TCS, which recently picked up over 200 candidates from a particular campus).
We picked the names from ET's study in the segment (seen above).
Why should you consider a mass recruiting company?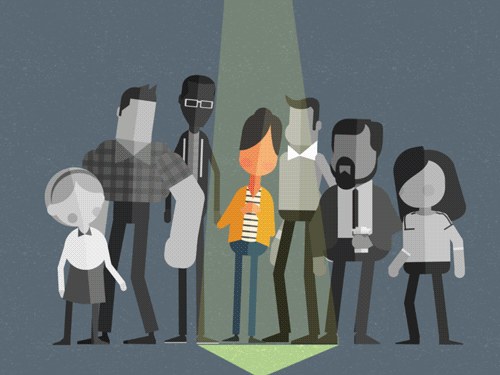 Here are the reasons why you should consider a mass recruiting companies in India:
1. Opportunity to shine –
Freshers often believe that once they get a job their life is 'set', that they can sit back and put their feet up. And this is quite possible in large teams at IT companies too, where you can get lost in the machinery. However, this is also a chance to shine and show your skills!
You can show initiative, perform well and get noticed by your superiors. It will be more difficult to make an impression in a smaller team in big MNCs where you are likely the only or among the few juniors.
2. Rise up the corporate ladder –
The large recruiters hire thousands of candidates every year and there is an equally high attrition rate. Many freshers quit in the first year, this gives more opportunity for those who continue. You can perform well, update your skills and be rewarded in the company.
3. Onsite opportunities –
Good performance is often rewarded with onsite opportunities to work in client locations in most IT companies. This may not be possible in those companies which themselves are based here as development centres or backend offices. You will need to brush up on your communication skills and stay relevant with the latest technologies to be considered for such opportunities.
4. Vast network of offices –
Unlike startups or foreign MNCs, Indian IT companies have offices across the country in most metro cities and even tier two cities like Bhubhaneshwar, Chandigarh, Jaipur, Mangalore, Mysore and Trivandrum. This means a higher chance of being placed near your hometown, especially if you require staying nearby for personal reasons.
5. Set practices & stable environment –
Not everyone thrives in a dynamic and challenging environment, there are certain types of personalities who love organized processes. What can seem suffocating or boring to certain people can feel systematic and stable for some. If you are one of those who likes everything in order then such companies are perfect. These IT giants have systems in place for all processes and appreciate those who fit well in them.
6. Balanced lifestyle:
The first couple of years in your career are going to be hectic but one can enjoy a comfortable regular lifestyle in an IT major. Most of these companies have large campuses which are fully equipped with recreation facilities for employees. The work timings are regular unlike in startups and this will allow you to pursue your hobbies or even develop a side venture of your own!
Likely Cons of Mass Recruiters in India: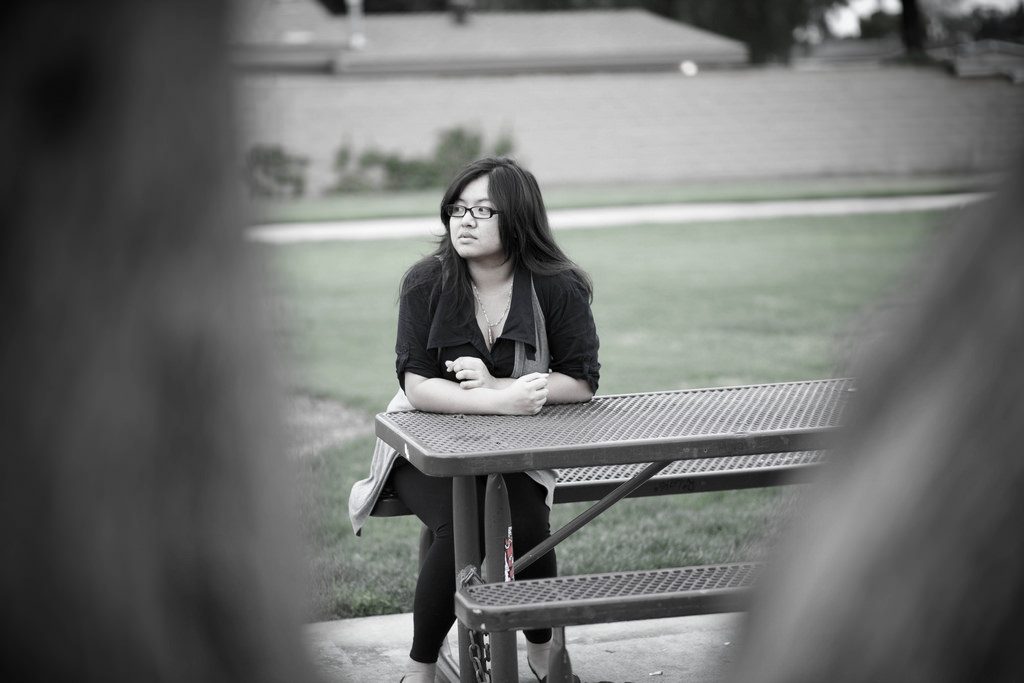 The perception of these recruiters, however, has changed a bit over the past few years though. The many factors that have led to this are –
Large MNCs, offering high salary roles (technical and consulting)
Startups, offering diverse profiles and high salary packages
Low incremental change in salaries offered by traditional Indian IT companies
Freshers receiving entry roles only in testing, basic coding
Lack of projects, long durations on the bench
All these factors have led to the distinction of companies into dream companies and mass recruiters.
Today, the main rap mass recruiters get is for the low salary levels and their process of placing a lot of graduates on the bench. However, the industry is soon moving away from these practices and ensuring better employee engagement.
So don't shy away from mass recruiters or think of them as your 'fall back' option, these companies are some of the best that have put India on the map as an IT hub. Every company offers opportunities, it's up to you to grab the right one for you and build a great career for yourself.
Keep yourself updated with the latest employment trends and career advice here. You could also begin your own journey by applying for fresher jobs here.