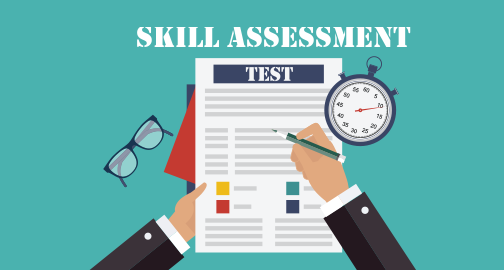 The modern technology has surpassed several layers of advancements in the past decade or so. And, this is something we all are not just akin to, but have become used to in our daily life routine.
Campus placement, too, has been put under this transformation, moving it from a traditional paper-pen exam to a scientifically designed skill assessment test.
Companies, large, medium, or small scale, are all using scientific methods to assess students for job interviews. Be it an MNC or a startup, most of the companies today prefer the modern parameters to assess a candidate for hiring.
And when it comes to conducting scientific skill assessment test for hiring a worthy candidate, AMCAT is the clear choice.
So, if the students from your college aren't prepared yet or aware of this assessment module, here are a few strong reasons, why they should (and you too);
Companies Entrust AMCAT
More than 1000 companies from different industry segments; including, IT, banking, PSU, Consulting, and more rely on AMCATs scientifically designed adaptive skill assessment test. The accuracy with which the AMCAT exam showcase the knowledge level of a candidate is unmatched, and one of the greatest USPs of the exam.
It helps a lot to companies looking for bulk-hiring of candidates for a fiscal year, by shortening the process and assessing candidates on equal parameters.
You Are Behind Already
In over a decade's operations, AMCAT has helped 4000+ colleges in making their students job-ready. Several education institutes, including colleges and universities, have partnered with AMCAT to assess their students' skill level and job potential.
Talking about just this year, more than 100,000 students from close to 400 colleges and universities have taken the AMCAT exam to move an inch closer to their dream job.
This goes to show the credibility of AMCAT exam and the trust that institutes have shown in our assessment exam.
Students Would Know Their Potential
An additional advantage (and a bigger one in that) of giving AMCAT exam is self-assessment of students. The score which your students attain in their AMCAT exam will allow them to know their current level of subject knowledge, which eventually will help them to prepare well for the next time.
As the TPO of your college, it is of great advantage for you too, as you can provide all the help and guidance to your students to prepare better and improve your college's placement record.
Bridging The Gap
Through AMCAT's scientific skill assessment test, companies find the right candidate for the profile they are open for, while students get a better understanding of their strongholds. This, eventually, can help the students in deciding the career line they should enter in, rather than taking up anything and then regret later.
This is one of the most efficient and effective ways through which the gap between companies and students can be bridged, and match the right candidate to the right profile; at the right time.
So, now that you know the importance of AMCAT exam, don't delay another minute in asking your students to take the exam and making them aware of this skill assessment test. Get them enrolled now!
Also Read: 8 International Quality Assessment Tools To Prepare Your Students