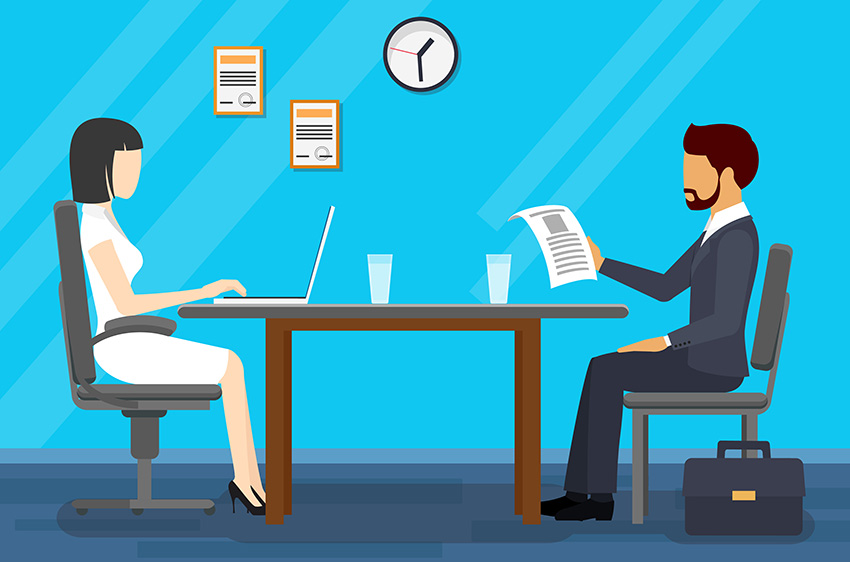 A Business Analyst interview questions are mainly based on the skills required to be a BA. Most business analyst jobs require you to have skills like– Problem-solving, Communication, Critical Thinking, Documentation, Analysis, Visual Modelling, Facilitation, and any specific technical skills depending on the industry.
If you are doing interview preparation for Business Analyst roles, then you can expect these top common interview questions –
How would you approach a new project?
Recruiters are asking this question to understand your thinking process and knowledge of the Business Analyst process. This is, in fact, one of the most common business analyst interview questions that are asked.
Your answer – You need to speak about the broad spectrum of processes involved in Business Analyst Jobs. You need not discuss deliverables or specific documents or processes that are required, they are specific to companies and may not be relevant to the company you are applying for. Just stick to the basics and then ask about how they approach a project in the company.
What are the key skills or strengths required to do this job?
This is among the common interview questions for any job, so you should definitely be prepared for it. In fact, you can practice beforehand for this question using the Mock AI tool that will help you with interview preparation by having a list of common questions ready.
Your answer – You should first acknowledge the basic skills like critical thinking, research, and analysis for the job. You can tell them that you are skilled in these and can elaborate on each skill if required. Being one of the most common business analyst interview questions they are prepared to listen to the same list but you can differentiate with examples of how you have proven these skills in your experience.
What tools would you use as a Business Analyst?
In most Business Analyst jobs you are expected to be proficient in using tools and software that will help you in the role. This is why this is among the most frequently asked business analyst interview questions.
Your answer – You need to be very confident about answering this common interview questions because you may be asked for more follow-up questions on this. And you also need to be aware of these tools and know how to use them for a successful career in Business Analyst roles. You need to mention at least some of these tools in your answer – MS Visio, Enterprise Architect, Rational Requisite Pro, MS Office, DOORS, Balsamiq, Visual Paradigm, Case Complete, and FreeMind.
How do you handle disgruntled or demanding stakeholders in the process?
This is definitely among the top business analyst interview questions because most business analyst jobs require to work and collaborate with multiple stakeholders. It becomes essential that you can communicate with all the stakeholders and handle them well.
Your answer – You need to mention how the situation doesn't faze you. If you have experienced something in your work experience, then say it else spell out the process of handling the confrontation. Speak about handling the situation diplomatically, how you will approach the stakeholder one on one and discuss what's bothering them. Afterwards, you will try all means to sort the issue personally or request the intervention of a senior party. You recognize that communication is the best way to handle any interpersonal problems.
Name any business analysis models that you would use.
Business analyst jobs require one to be skilled in using a lot of visual modelling and business models. A company may need multiple models at any given time and will expect you to be able to use them. This is why this is one of the most common business analyst interview questions.
Your answer – First of all, be prepared for this question by answering it already in a mock interview. Instead of depending on your friend or family member for feedback use the Mock AI tool that will help you answer common interview questions and also provide feedback on your interviewing style. Now, mention all the tools which you understand and have prepared for including – Activity Diagram, Business Domain Model, Competitive Comparison Matrix, Data Flow Diagram, Feature Brainstorming Mind Map, Feature Roadmap, Scope Model, System Architecture Diagram and more.
Were there any other business analyst interview questions you couldn't answer and need help with? Write to us in the comments below, and we will help you out.