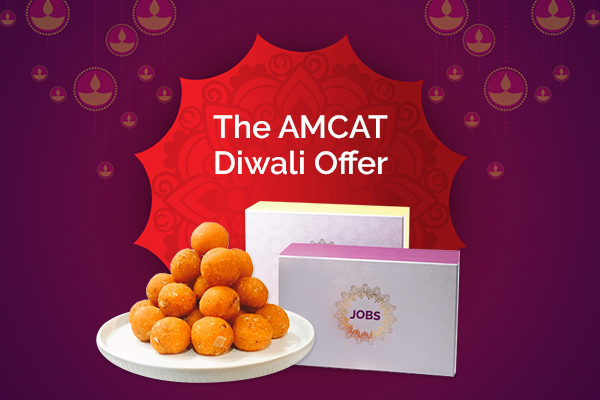 Hello, all. Recent graduates and those students who are gearing up to embark on an exhaustive job search journey, we have got something for you. While you sweat it out and prepare to make the best of this time, we understand that you might need a helping hand every now and then.To ease your journey we at AMCAT prepare to sweeten your day with this exclusive AMCAT Diwali offer.
As the long weekend prepares to knock at your door and take you on a high ride, we ask you to take some time out and book your slot and schedule the AMCAT test.
You can use the Diwali offer and book your slot for any upcoming future date. You don't have to sit for the test then and there – we do understand you need to party.
The AMCAT Diwali Offer:
The AMCAT Test, a skill assessment designed to help students understand their own merit, strengths, and weaknesses – also links them to matched, relevant, graduate job opportunities. The students who choose to give the test can also use their AMCAT scores to then apply for exclusive jobs on the site's job board.
As a limited time offering, students who choose to give the AMCAT Test or purchase a test over the long weekend can gain a special discount on the test price. How? By simply using the AMCAT discount coupon DIW150.
Purchasing the test over the bright and colourful Diwali weekend brings the following benefits:
Rs 150 discount on booking the AMCAT Test
Uninterrupted access to all premium jobs for one year
So, what are you waiting for? Schedule your test now and earn our golden ticket to the world of jobs and job offers.