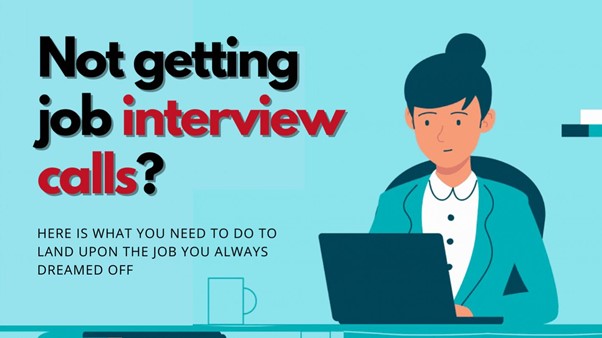 Hello, job seekers. There may be times in life when something comes up when you begin your search for your first job, internship, or entry-level position. One of the most common challenges faced by you all must be, that the interviewer didn't even call. So, what are your alternatives in such situations? First and foremost, this is a major disappointment that might demotivate you. The important thing to remember here is that anything could have come up, so never analyze anything in your head in such a case. Let's take a look at some of the reasons why your interviewer didn't call.
If you're wondering why you're not getting job interviews, keep reading and you should be able to get them soon because AMCAT is here at your rescue and has answers to all your problems.
In reality, there are various reasons why you aren't getting interview calls, and we'll go through them in this post.
AMCAT is India's largest employment test that connects job applicants with recruiters. One can effectively analyze their skills and abilities by giving AMCAT, showcasing to the recruiter how capable they are in comparison to other candidates.
Apart from that one can also use their AMCAT score to apply for exclusive jobs on the AMCAT portal and find the position that is appropriate for them AMCAT can be taken from anywhere, even from the convenience of home. Just two things are required, one is a good internet connection and a laptop or desktop computer.
When it comes to a job interview, the hiring manager examines job resumes to learn more about a candidate and decide whether they are a suitable fit for the role or not at the time of the hiring process. Despite the fact that there are a few common resume styles and designs, a candidate's resume should still highlight their unique experience and essential skills.
AMCAT is the best approach to apply for jobs with multinational corporations. Continue reading to find out why you should sign up for AMCAT right away. Since it is trusted by more than 5000 colleges, more than 3 million students, and 3000+ corporates.
It is AI & ML based that provides merit driven method for students to get access to job opportunities. AMCAT provides a detailed evaluation of the employability of students covering English skills, aptitude, personality & 100s of domain skills, which is known as a Feedback Report. The report provides section-wise feedback, i.e. national percentile, diagnostic feedback, and job role qualification.
Register for AMCAT | India's Leading Fresher's Assessment And Job Site (myamcat.com)
AMCAT provides deserving students with job role-specific certificates and is the third-largest certifier on LinkedIn. They are largely recognized in industries and accepted by a lot of companies. The best part of these certificates is that they can be added to the resume and can be showcased on LinkedIn Profile.
Out of all the students who give AMCAT 94% of students confirmed that they find it valuable, and it helped them to get ready for a job. AMCAT connects students to thousands of companies by calling more than 5,00,000 students every month. Also, AMCAT & its benefits are recognized by national & international media such as The Times of India and The Economist
What are you waiting for visit www.myamcat.com & book your assessment now!