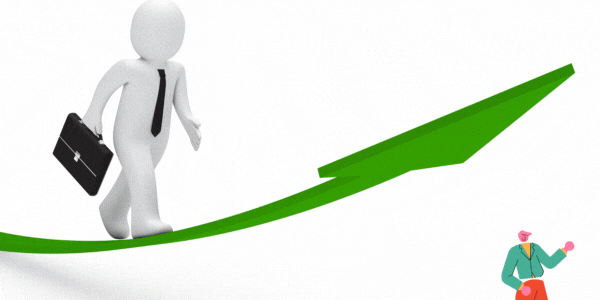 The qualities and abilities that make you a suitable candidate for a job are your employability skills. You can gain an advantage in the job market by developing employability skills through education, training, and practical applications. At times these employability abilities may help you stand out in the job market and place you in a position to pursue higher-paying positions with more room for advancement.
The time it takes to get a job varies from person to person and frequently depends on the company and industry you wish to work in. Unfortunately, finding a job sometimes takes much longer than you anticipate, but we have some great advice to make the most of this time.
Basis your scores and your employability level that we have already talked about in our previous blogs and previous parts of the Employability Report. Let us now focus on, how to work towards "Improve Your Employability". This is covered in the last part under Chapter 6 of the Employability Report.  In this blog, we'll focus on how one can improve their chances of employability and will discuss its significance.
Your focus should be on enhancing your weak areas while maintaining your strengths if you want to enhance your employability. This chapter gives material and a plan to accomplish the same. You must take the following steps to increase your employability based on your weak areas as listed in Chapter III and improvement areas for particular job profiles as described in Chapter V. We suggest that you must pick the appropriate books, resources, and training for each topic and spend a reasonable amount of time on various areas in order to accomplish this effectively.
Once a candidate starts focusing on their weak areas, as listed in various sections of the feedback report, their employability will increase. Based on their weaknesses and strengths, this part recommends the appropriate books, resources, and training for each weak area. It also selects materials to refer to and creates a study schedule.
Suggested Time Schedule
On the basis of your skills and shortcomings, our automated feedback system chooses resources and develops a study timetable. Effective usage of both can significantly increase your chances of employability. The pie chart below showcases how much time you should ideally be spending on each module. Always remember that even if you excel in a module, you must dedicate a certain amount of time to it. Always remember that perfection always comes from continuous practice.
Additionally, there is always room for development in the modules in which you might be falling behind. So simply put your chin down and start working on them right now. It has to begin from somewhere; it has to start sometime. There can never be a better place and no better time than right now. Let us help you understand the same with the example of a pie chart that shows how much time is required in each module.
We can see that the maximum time required is in IGAS (Information Gathering & Synthesis) i.e., 31%, then in QA (Quantitative Ability) i.e., 25.6%, then in EC (English Comprehension) i.e., 24.9%, and the least in BCL (Basic Computer Literacy) i.e., 18%.
Register for AMCAT | India's Leading Fresher's Assessment And Job Site (myamcat.com)
Not just this, we also give you a time breakdown for each module section. We automatically alter the schedules so that you spend more time on weak sub-sections of a module and less time on others based on the way you perform. This goes against what students often do! They continue answering questions that they can answer and stop answering queries that they find difficult. Simply doing the opposite can help you strengthen your areas of weakness. Even if it takes more time to learn and practice, spend extra time being ready for your weaker areas.
We believe that your feedback report has helped you understand your strengths and weaknesses!
Your AMCAT journey is not yet completed!
The process of assessment is ongoing and does not only involve an evaluation. In fact, this is just the starting. You must put in a lot of effort if you want to ace company exams and interviews and get your dream job.