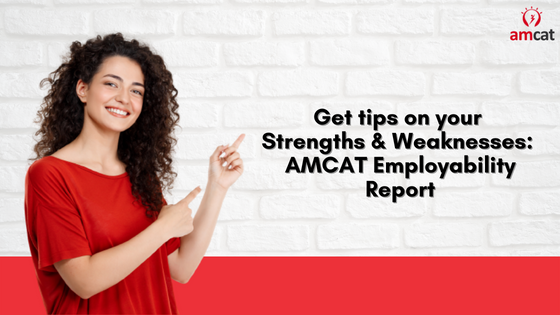 The time in which we are at present, it is of utmost importance to know your strengths as well as weak areas when you give an assessment, when you get the results for the same. We are here to talk about the same thing with you. But before we get there, let us start by understanding what an employability test is. In today's time, the most effective and reliable method for assessing a candidate's ability is through an employability test. How well a candidate can adjust to the environment in the organization can be assessed through tests. To evaluate a candidate's analytical and logical skills, reasoning power, aptitude, psychology, and strength, a variety of tests are used and all these, in the end, help them in understanding how employable they are.
It is quite challenging to succeed in today's competitive market, and you must impress the recruiter with qualities other than your academic accomplishments. To showcase to a recruiter how polished one's skills are and their readiness to tackle the problems in the corporate world, one needs something else apart from a basic skill set. The AMCAT test evaluates a candidate's skills and evaluates their employability level, and lets the candidate know if they are employable or not.
Those who give AMCAT, get a feedback report with the help of which they can understand their employability level. The feedback report consists of 4 parts majorly. Let's start by learning about the first one "Module Feedback". Once you get your scores, after that you can see the section on Module Feedback in chapter 3 of the employability report.
This chapter offers a thorough evaluation of how you performed in each AMCAT module. It will give you your AMCAT score and, more importantly, your AMCAT percentile, which will let you know where you stand among job searchers across the country with similar education in terms of the modules.
Register for AMCAT | India's Leading Fresher's Assessment And Job Site (myamcat.com)
The chapter goes into detail on your performance in each sub-module of each module as well as your weaknesses. It will offer advice on where to put more effort and what kind of effort you should make.
It's important to be aware of your abilities, personality, and employability. Not many students are aware of their employability. In addition, to provide answers to these queries, the AMCAT Employability Report serves as your roadmap for choosing the subsequent steps in your career.
Register for AMCAT | India's Leading Fresher's Assessment And Job Site (myamcat.com)
Start by being aware of thorough comments regarding your performance in each AMCAT module, along with advice and recommendations on how to strengthen your strong points and improve your weaknesses. The Performance Chakra gives you a bird's-eye view of how you did on the modules you attempted, which indicates your performance as poor, average, or good.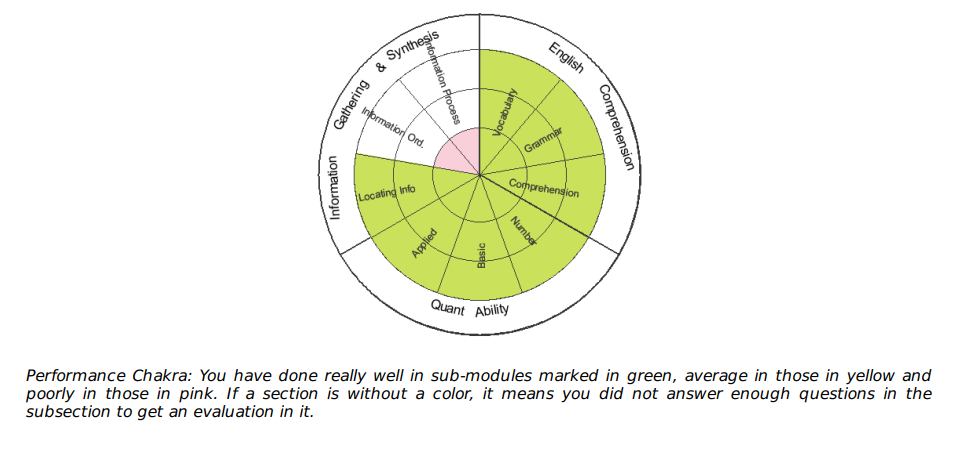 Now that you are aware of your performance, here we are with some tips for you, with the help of which one can work on their strong and weak areas. With the help of our artificial intelligence engine, this section provides them with personalized feedback. It offers them advice and tips on improving based on their strengths and weaknesses in a module.
Tips & Suggestions
English Comprehension

Practice regularly in order to maintain the level of excellence throughout.

Try increasing your vocabulary and understanding the complexities of this language, you should try to do better than you already are.

Work more on your grammar.

Quantitative Ability
You only need to spend a lot of time on QA, you only need to practice enough in order to be in touch with the field and not lose your hold on the subject.

Work more on your basics.

Practice more & more questions.

AMCAT serves as a bridge between job seekers and employers. This enables applicants to easily identify their strengths and abilities, letting employers know how skilled and capable they are in comparison to other applicants.
Get started on your adventure to find out if you are employable or not. Take AMCAT today to get your employability report!