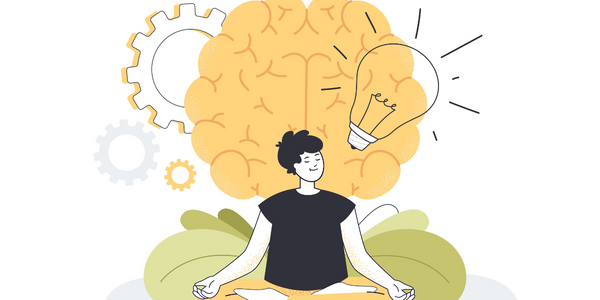 Psychometric tests are used by companies during their hiring process to validate candidates, cognitive skills, and personality traits which are otherwise not easily captured through interviews and discussions. Psychometric tests are not a new concept but have rather been used in educational psychology since the 20th Century.
Big companies take Psychometric Tests to ensure the candidate is right for the job. The test provides details on a candidate's aptitude ability, which is then matched with the job requirement. The test is usually taken at the beginning of the hiring process to filter out the candidates who would move ahead with a face-to-face interview round. The test provides a hidden aspect of a candidate profile that is not unraveled through scanning a resume.
Register for AMCAT | India's Leading Fresher's Assessment And Job Site (myamcat.com)
Let us look at some of the advantages of using Psychometric Tests:
Psychometric tests provide additional information not captured with resumes and interviews. Candidate's capability and skill in interpreting data, logical reasoning, finding errors in data, and situational judgement are some of the examples of additional information captured.
Tests provide objective results without any human intervention. Psychometric Test is a scientific method of assessment that provides unbiased reports. This ensures the hiring process is fair for all.
When applications are received with candidates having a similar educational background and work experience on their resume, a Psychometric test can help to select the best fit for the job by focusing on desired skills rather than education and experience.
In some cases, hundreds of applications are received for a single job opportunity, which makes it very difficult for the recruiter to shortlist the candidates. In such scenarios, using Psychometric Tests at the beginning of the hiring process makes the job of a recruiter easy by selecting a limited number of candidates from a pool of hundred whose profiles will be further sent to the hiring manager for face-to-face interviews.
Selecting a candidate using a Psychometric Test reduces the risk of hiring the wrong candidate for the job. This saves the high recruitment cost which is incurred in rehiring.
The benefit of tests is not limited to the hiring process but can also be used with existing employees. Results of the test highlight employees' leadership potential, training needs, and career advancement opportunities.
Given the above advantages, there are also some challenges in implementing a Psychometric Test. One major challenge is the high cost of testing. Due to cost, all companies are not able to take advantage of the Psychometric Test in the hiring process. Another challenge is selecting the right test for your company. There are many agencies that conduct Psychometric Tests and selecting the best one for a company depends on many factors like the nature of the business and the culture of the company.
In conclusion, psychometric tests are a great method to add to your hiring toolkit. These tests offer distinct information to help you evaluate a candidate more accurately and quickly. They are full of insights for recruiting managers and companies.
However, psychometric testing alone is insufficient and is best used in combination with traditional hiring processes. If you're unsure, it's preferable to ask a local HR specialist. They can help you with inquiries and clear up any ambiguities you might have.
If being a student, you are looking for any such test AMCAT is the best that one can use since this helps job applicants to work on critical areas and helps recruiters in identifying the suitable candidate. Not just this, AMCAT provides a detailed 16-pager employability report, that increases the chances of getting a suitable job. Don't wait! Take AMCAT now.