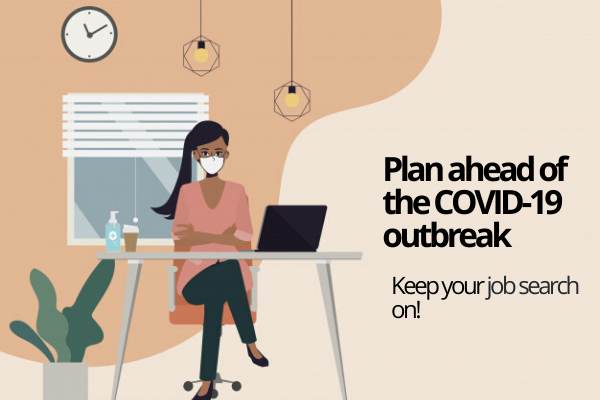 The end of the COVID-19 pandemic is nowhere near, and the world is learning how to operate in this new normal. Companies are taking all the necessary measures to keep their operations going and their employees safe. In terms of recruitment, companies are still posting job openings and looking for candidates.
That is why recruiters are using tools like AMCAT to shortlist candidates based on their skills and job readiness. Moreover, hiring managers are conducting virtual interviews with selected candidates. So, putting your job search on hold is no more of an option. In fact, use this COVID-19 driven lockdown to your advantage by strengthening your candidature. And to help you in your journey towards your dream job, here are a few job search tips that might come handy during these trying times.
Start Searching For In-Demand Job Role
The very first thing that you need to do is understand the market requirements and the kind of job roles that are in demand. Having a sound understanding of the skills and jobs that are in-demand will help you in finding out the areas where you can improve.
Complete Certification Courses
After knowing the kind of skills that are in-demand, now you need to acquire those skills during this lockdown. The best way to show the recruiter that you are both skilled and serious about this job role is by having certification courses on your resume.
Many companies are giving their paid certification courses for free. For instance, you will get access to one of the AMCAT certification courses of your choice if you book the AMCAT exam. So, use this chance to upskill yourself and complete certification courses from an accredited source.
Start Working On Your Job Resume
The next step in your job search is to draft a job resume. Your resume must be perfect without any grammatical errors or spelling mistakes. Moreover, your job resume will create the first impression on the recruiter. That is why it is a very crucial document in your job search. Without a job resume, you can't even start applying to job openings.
Another thing you shouldn't forget to mention is your cover letter. Having a cover letter attached to your resume will increase your chances of getting the job of your dreams.
Job Interview Preparation
After applying to a handful of jobs, you should start preparing for the next round in the recruitment process, which is the interview round. Due to the COVID-19 pandemic, recruiters are opting for the virtual interview through Skype, Hangout, and Zoom.
Moreover, recruiters are looking for candidates who can comfortably work at home without much difficulty. And the best way to assure the recruiter that you can work from home is by conducting a seamless virtual interview round without any technical glitch from your side. That is why it is important that you start preparing for this new mode of interviewing.
Don't Lose Hope
Throughout your job search, you need to stay positive and always give your best. There will be instances where you might get rejected or didn't even hear from the recruiter, you need not lose hope.
Although the current scenario is grim and full of uncertainty but look and work for a future beyond this pandemic.
Now, these are some of the major pointers that you should include in your job search. Moreover, look at this phase as a learning time for you and utilize this time to the fullest.
All the best!