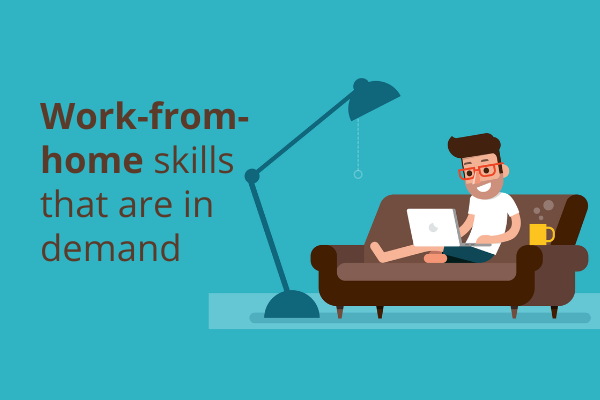 As the coronavirus cases increase worldwide, more and more companies are shifting to the remote arrangement. Working from home made both the managers and the employees understand the emergences of a different kind of skill set. Due to that, the recruiters are now looking for candidates who can show that they have what it takes to operate from home.
So, if you are looking for a job then you need to show the hiring manager that you can successfully adapt to working remotely. That is why from the start you need to be comfortable working and giving the interview remotely.
In fact, due to COVID-19, the recruitment process has gone online. Some of the companies are using AMCAT to shortlist candidates for multiple job roles. You can give the AMCAT exam from home and apply for these job openings.
Therefore, to help you prove to the recruiter that you are the ideal candidate for the job role, here are some of the new skills needed in the industry work-from-home scenario.
Technically Efficient
One of the most important skills that you need to work-from-home is being familiar with common communication and collaboration tools.
Applications like messaging, video and web conferencing, project collaboration, cloud sharing are the most common and widely used software. You don't need to have in-depth knowledge about it, the recruiter just wants to know whether you can use these new tools or not.
The best possible way to show that you are good at handling these tools would be by making a good first virtual impression and showing the recruiter how proficient you are with these tools. Therefore, make sure that you project yourself as someone who is organized, prepared and flexible. All this will help you come off as someone who will be productive and professional while doing work-from-home.
Communication Is The Key
When doing work-from-home, all the information and updates will require constant communication. Moreover, all the communication will be either written or verbal form of communication. That is why it is important for you to be clear and effective when writing emails, chatting with other colleagues and during a video conference.
You can show how good you are at communicating by crafting a clear and error-free resume and cover letter. Moreover, during an interview make sure you are taking your time answering each question and that your voice is clear. Therefore, show the recruiter that you are strategic communicator who can work-from-home.
Discipline
Work-from-home requires you to be proactive, disciplined and self-motivated. You need to complete tasks and projects without being constantly reminded or monitored. Therefore, you need to do things on your own with more independence.
So, to show the recruiter that you are a self-starter. When answering interview questions make sure that you project motivation and the methods you use to get the job done. For this recruiter usually conduct a behavioural interview.
Although these skills are important to show for any kind of job, they become extremely important when applying for work-from-home jobs. That is why you need to make sure these skills are loud and clear.
All the best!