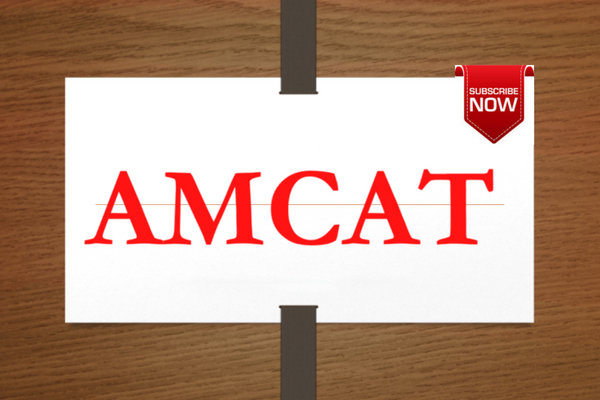 Getting a good job in this highly competitive environment is no easy feat. To get a job of your choice, you need to start honing your skills from the start of the college year and do internships and projects that will add luster to your job resume.
However, the AMCAT exam alone can help you a great deal in proving your skills and earning the right certifications. But is it really enough?
Unfortunately, it is not!
For starters, you need to score well in the AMCAT exam to get the biggest recruiters to notice you. Also, while you might think that getting a good score in the subject of your choice will take you through; that is not so.
To get a good job, your overall AMCAT score needs to be great. That means, from English to Quantitative Aptitude to Logical Reasoning, you need to score well in all modules. And, to do so, you need to have a comprehensive plan on how to proceed with the AMCAT preparation.
Also Read: What is a 'good score' in the AMCAT Test?
We would suggest you create a weekly timetable as per your subject knowledge priority, and follow it through. Practice sample papers whenever you get a chance. However, two weeks prior to the exam, schedule the prepAMCAT.
PrepAMCAT is your ultimate AMCAT preparation tool that can help you not only gain an insight of how to proceed with your AMCAT preparation but also test your readiness for the final exam.
Resumes all the way
Even if you have a great AMCAT score or have brilliant semester marks to back you up, you will still need a killer job resume to move ahead. Resumes are an integral part of the whole job search and landing process and you need to really dazzle at it.
So, even before you start applying for jobs, you need to start working on your job resume. There are numerous resume tips that you can make use of to formulate your own perfect job resume. However, the top 5 tips that you should be keeping in mind are –
Your resume should ideally not be more than a page long
It should be grammatically and factually correct
The resume should be composed in a reverse chronological order (latest event first)
The focus should be on your skills relevant to the job you are applying for
It should also talk about your achievements
To compose a perfect job resume, you can always take help of online sources like Resume Buddy and get a professional resume at an optimum price.
With Resume Buddy, you also get the option to create more than one job resume and customize each resume according to your need.
Working on your interview skills
So, if you thought that scoring well in your AMCAT exam and creating an impeccable resume has set you well to bag your dream job, hold your horses.
You still need to perform at the job interview and impress the recruiter. How you do in the job interview depends a lot on how you carry yourself.
Of course, if your basics are clear, then you will be sorted on that aspect of the job interview. However, that is not it, knowing the answer is not always enough.
To succeed at the interview, you should be smart about your answers and have confidence in yourself.
So, to succeed at a job interview –
Dress up smartly
Maintain eye contact with the recruiter
Have a firm handshake
Don't give up on tough questions, rather try to find a solution, even if the answer you reach to is incorrect
Don't bad mouth other people or previous organization, if any
Doing well at a job interview has a lot to do with how you carry yourself. For more help on the subject and to practice your interview skills, you can opt for Mock-AI and make full use of it interview guide to be better.
All in all, you need a lot of things to surpass in order to get a great job.
The AMCAT exam can help you connect with the right recruiter but;
to get the AMCAT score which will recommend you to the job, you need the help of PrepAMCAT,
to get the interview call, you need a great job resume,
and to excel at the interview, you need to start preparing for it from the start.
Getting a job is a full-package of hard and smart work; as is AMCAT Premium.
AMCAT Premium carries the benefits of prepAMCAT, Mock-AI and Resume Buddy – all in one to guide you and help you achieve your dream job.
Register for AMCAT premium today!