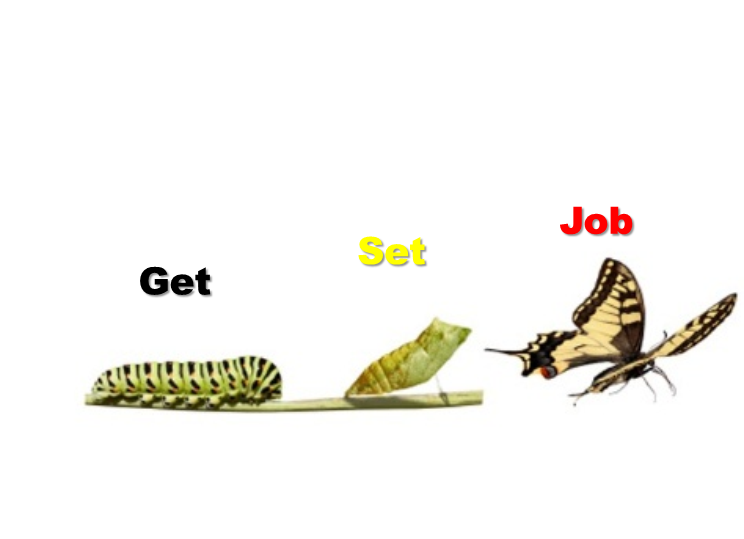 A job is the culmination of years of academic effort and there is no sweeter success than landing your dream job right out of graduation! Extensive and dedicated job preparation is the only way you can ensure success and you should do everything in your control to do this.
Whether you are taking AMCAT exams or sitting for campus placements, here is how your job preparation proceed through the three important phases –
Phase one – Preparing for the aptitude test
An aptitude test is the first stage of most job application process. Major companies in India use the AMCAT exams to assess the knowledge of graduate students. Many companies themselves conduct the AMCAT in colleges but you can also take the exam on your own and be eligible for jobs. The aptitude test assesses your technical knowledge, subject knowledge, general knowledge as well as your personality.
This phase is the most extensive of your job preparation journey as it needs to be done much in advance of your job interviews. You need to start preparing months in advance for –
Going through all the subjects and courses since your first year in college
Polishing your knowledge of your chosen specialization
Studying industry knowledge and new trends in the field
The best way to ensure your AMCAT preparation is on track is to sign up for the PrepAMCAT. It is a simulation of the real AMCAT and helps you understand where you stand in your job preparation. It gives you a detailed report and helps you understand which sections you need to improve on.
Phase two – Creating a successful resume
You don't need us to tell you how crucial spending time on your resume building is on your job preparation journey! The resume is the only mode of communication between you and the recruiter and you need to instantly convince the recruiter to call you for an interview.
After writing the AMCAT exam you will often be asked to send in your resume along with your application. You need to make a good impression with your resume and to do this effectively you don't need to rely on the internet or the half-baked advice of seniors or family members.
You can take the help of the Resume Buddy which is a super cool tool that has more than 25 ready to use templates. You just need to fill in your details and the resume is ready to go! This tool takes out the stress out of this phase of job preparation completely. You can edit it and create multiple resumes for each kind of job you wish to apply to.
Phase three – Getting ready for the final interview
This is the most difficult part of the job preparation because you cannot completely prepare for it! Most final interviews have two levels of interviews –
HR interviews – Where your aptitude and behavioral skills are assessed
Technical interviews – Where your subject and technical knowledge, analytical and creative skills are assessed
Both type of interviews are stressful and can be tough to prepare for. Many colleges have campus placement teams that train you for it but often it is inadequate as you have to undergo the training with hundreds of classmates. The other solution is to depend on friends and family who will ask you the questions, but often this is also not enough job preparation!
The best option is to use the MockAI which is a unique job preparation tool that helps you prepare for personal interviews. The tool which is a part of AMCAT Premium creates a mock interview situation where your interviews are recorded. You are asked questions based on your specialisation and then a detailed feedback if offered.
This feedback covers your body language and speaking style. The best part is the video snapshots which help you assess how you looked and how you answered certain questions. This way you can accomplish your job preparation without feeling shy and by getting the right inputs.
In short, a well-structured support from PrepAMCAT, ResumeBuddy, and MockAI is what can prepare you well for your new job. And, there's a very simple way you can get access to all these three at one single location; AMCAT Premium. This is your one-stop-shop for preparing for your amcat exam and your new job.
Still stressed about going through these phases of job preparation? Read more in our ultimate guides for aptitude tests, group discussions and personal interviews.