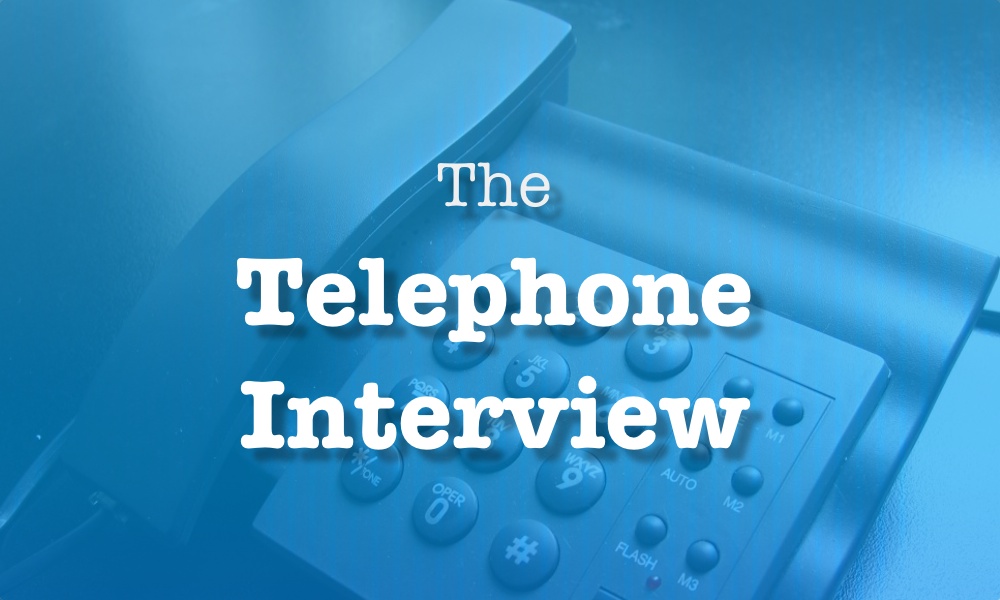 Telephonic interviews are the latest trend in the graduate job process. On the one hand, they help recruiters and organisations help save a lot of time and money, on the other hand, they can be very interesting as the recruiters get to know the candidate at the initial level itself. So, before you get nervous get knowledgeable and read these simple tips to ace your telephonic Job Interview.
Make sure you have decent cellular reception prior to the call. Make sure you do not have anything that can be distracting during the job interview– no pets, no TV or stereo. Also, do your research about the company, it's working. Read a few blogs on their website, stalk them on social media and LinkedIn.
1. Prepare, Prepare and Prepare:

Preparation is the key here. To ace your telephonic Job Interview, you should test yourself with few mock interviews. A friend can help and prepare a mock interview for you to try. Brush up your answers, if needed. Make notes and keep them handy. While on the telephonic call with your interviewer, you might want to jot the important notes and use them.

2. Keep your Tools Handy

By tools I mean your Resume, Cover Letter, information and details about you that your interviewer might be interested in. You surely don't want to make paper scrunching noises to get things awkward. Tip: Keep everything handy over few tabs on your laptop/ computer or any handy device. Make sure you have also jotted down the accomplishments of the company you are interviewing for, you might need that info super frequently!

3. Watch your Tone

Interviews will, of course, acknowledge your tone and from that, they will know plenty about you. Make sure you are in a good, positive state of mind. Calm yourself, watch the words as you speak and all will be fine. Remember not to speak too slow or too fast and too loudly. Keep a friendly conversation as they are looking for a person who is in many ways a good resource for the company.

4. Speak Up and Properly

As I said, make sure your cell phone has a decent network and zero distraction. You should practise speaking clearly and do not fumble. Keep the phone or the mouthpiece (in case you are using earphones) close to your mouth. Your voice should be clear and do not mumble. You can practise with a friend before you actually appear for the telephonic job interview.

5. Ask

Feel free to ask the necessary questions after they are done with the interview. Do not ask queries which are unrelated to their question amidst the interview. Ask questions about your roles and responsibilities. Ask questions which make you seem like a genuine, potential candidate who is interested in the company's working and functioning. Salary and perks should not ideally be discussed in the first call itself unless required otherwise.
So, receive that call like a pro and ace your telephonic job interview. Also, keep a glass of water nearby! Let us know your views in the comments. You might also like:
Jobs in Reliance Jio – App Developer jobs in Mumbai
Hiring Drive Alert: Interviews for Jobs in Nokia in June (Week 1)
Things in your First Job which make you hit the panic button
AMCAT Hiring Drives: Fresher Jobs Offered in BYJUs, AglaSem and Quicklo