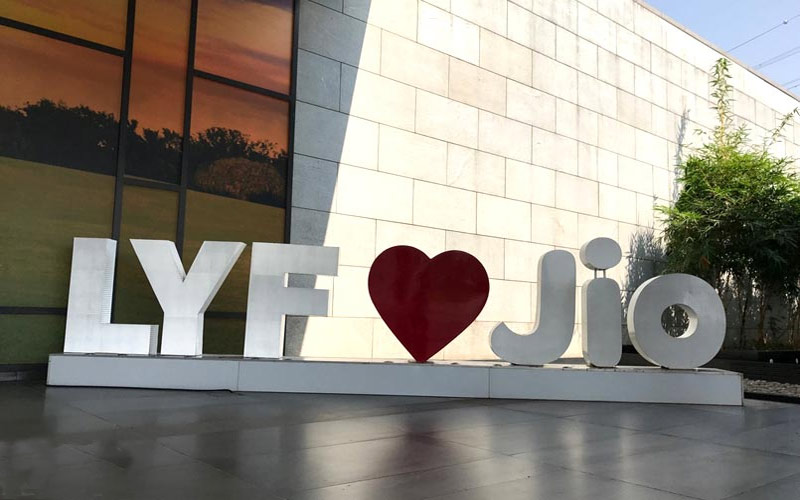 After the great response we received on the last Reliance Jio position which was put up as part of exclusive job openings amid IT jobs in Mumbai, here's another from the same hold. So, if you're looking specifically for fresher jobs in Reliance Jio or even vacancies from the financial capital – listen up.
Company in Focus: Reliance Jio Infocomm
Part of the larger bundle of offerings from the Mukesh Dhirbubhai Ambani stable, Reliance Jio is a rising star amid telecom operators in India. Offering 4G, internet-enabled solutions, M-Commerce and smartphones (through subsidiary Lyf), the company has built a dedicated user base by offering free voice services for an extended time period.
As a workplace, Reliance Jio works on a startup ethos, buzzing with fresh graduates or people with relatively less on-the-job experience. Based on Glassdoor reviews, jobs in Reliance Jio come by either campus recruitments and employee referrals. The positives of this workplace include learning opportunities, an upward salary graph, paternal and maternal leave and life insurance. However, the status of a work-life balance or faster processes is murky.
Looking for more information? We had studied the organisation earlier while looking at the processes for an internship here – the story is available here.
Who are they looking for?
Reliance Jio seeks experienced B.Tech graduates (in Computer Science/IT) to join their ranks in Mumbai as App Developers and is willing to pay a Rs 5-8 lakh package to the right candidate.
Specifically, to nab this set of telecom jobs, you would need to prove your experience in designing and building apps, programming skills in at least one language (C#, Java (J2EE) etc and using them for diverse operating systems or platforms. Problem-solving skills, analytical thinking are important too.
If you're able to nab this job, you would design creative prototypes for new apps (basis client requirements), write source code, test, troubleshoot and debug them. You would also monitor existing apps (reprograming, updating and adding new features) and prepare documentation for them.
Here is a wrap-up of the position:
Profile Offered: App Developer
Course Specialization: B.Tech(CS/IT)
Desired Experience– 1-3 Years
CTC Offered: As Per Industry Standards (Rs 5 lakh – Rs 8 lakh)
Job Location: Mumbai
Keen on this vacancy amid Telecom / IT jobs in Mumbai? To apply click here.
You could also look at our full set of IT jobs in Mumbai in our section for exclusive AMCAT jobs section. Or follow this space for a set of curated premium job listings.