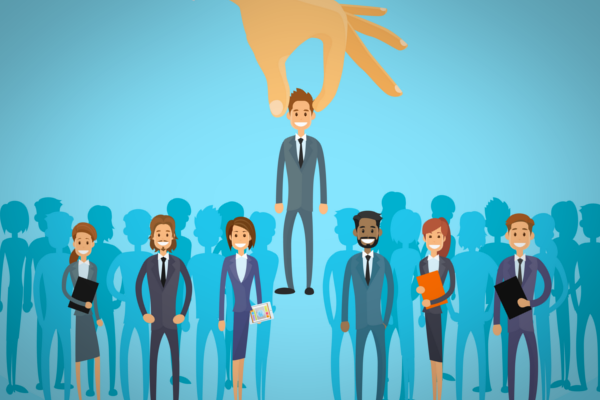 Is it a good time for fresher jobs? Even as companies, the market outlook and recruiters paint a gloomy picture, we decided to check through our own hiring drives. And this is what we found.
In May 2017 (first half), AMCAT has conducted hiring drives for several companies and offered 70 jobs to deserving candidates. Here is a breakdown for this exercise:
Fresher Jobs offered in hiring drives:
The AMCAT Hiring drives were held for companies like AglaSem EduTech, Knoldus Software, Trading Bells, Direct Dialogue Initiatives, Edureka, Enuke Software and BYJUs. Contrary to our last stint, these companies are not MNCs on a grand scale.
By location, these positions are from Jobs in Bangalore and NCR, followed by Indore. IT jobs hold a larger sway, followed by marketing jobs – software engineer roles in particular, with marketing positions a close second. Companies were also looking for operations executives, analysts, marketing and sales executives
Here is the data for AMCAT hiring drives in the last 3 weeks (May 1 – May 20, 2017):
Company Name
Location
Position
Jobs
Knoldus Software
Noida
Software Engineer
14
Trading Bells
Indore
Business Analyst
10
Direct Dialogue Initiatives India
Bangalore
Marketing Executive
1
Josh Technology Group
Gurgaon
Software Engineer
2
Edureka
Bangalore
Research Analyst
1
Wealthchaser Global Research
Indore

Indore

Business Analyst

Relationship Executive

6

4

Aglasem Edutech
New Delhi
Content Writer

Backend Executive

2

2

Enuke Software
Gurgaon
Software Developer

Business Development Trainee

1

1

BYJUS- Think and Learning
Bangalore
Business Development Associate
1
Magictap Solutions
Gurgaon
Assistant Manager- Business Development
1
Quiklo
Bangalore

Bangalore

Pune

Customer Support Executive

Business Associate

Business Associate

1

1

1

Aversan Systems
Chennai
Software Engineer
1
Givisoft
New Delhi
Business Development Executive
2
OSI Info-Solutions (India)
Mohali
Technical Executive

Sales Executive

3

3

SpryOX
Mumbai
Sales and Marketing Executive
1
GuaRented Rentals Private Limited
Bangalore
Customer Support Executive
1
Brain4ce Education Solutions
Bangalore
Technical dConsultant
1
Regrob
Noida
Digital Marketing- Trainee
2
Freaquer Corporation
Noida
Relationship Manager
2
Peol Technologies
Bangalore
Software Engineer- Trainee
1
Aspiring Minds Assessments
Gurgaon
Software Engineer
1
Kritikal Solutions
Noida
Embedded Software Engineer

Associate Software Engineer

1

1

CapitalVia Global Research
Indore
Business Analyst-Sales
1
Looking for Fresher jobs? You could still choose your own preferred job opportunity through our list of AMCAT exclusive jobs.