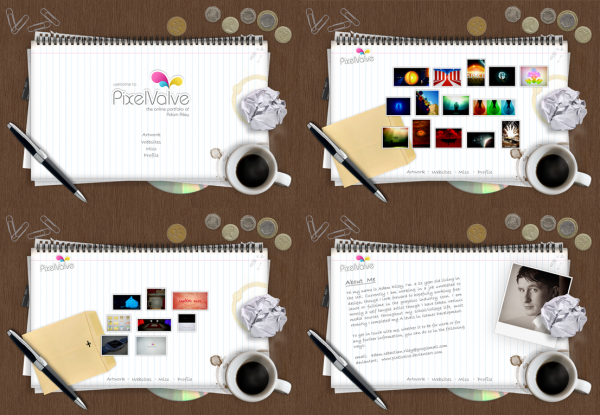 Resume and CV are the quintessential documents for an interview and job. Another vital piece of paper which is not papers anymore is the Online Portfolio. An Online Portfolio surely helps in fields like Graphic Design, Architecture, Photography. But for all other aspirants, why should you hold back from your skills to be projected?
Here are 5 free websites which are the best picks to build your Online Portfolio.
Before you sign up for these free resources, here are few ways you could project your accomplishments, interests and skills online.
Showcase a decent width of your work; freelance, research or live project or even college theses.
Demonstrate your all-around experiences in a brief way.
Index your accomplishments, maintain a timeline.
Curate your interests, hobbies, other work in a creative way.
Include your contact information; email, LinkedIn profile.
Add a logo that defines your work. Also, a tagline.
1. Coroflot Portfolios
Coroflot Portfolios is an e-portfolio website with its own social network. Not only it helps you create a really creative online portfolio but you can also navigate through the job-posting page to scout for a job.
2. Behance
Behance also allows going on a job hunt via its social network. It is a great tool to host your online portfolio. The site is super popular and is connected to many networks. So, you might just want to sign up today itself!
3. PortfolioGen
PortfolioGen is a new way that the GenY is handling their online professional presence. It is a fabulous resource for students, teachers and employers. You can also send endorsement requests, maintain a blog, connect with other users via messages.
4. Shown'd
Allows you to add tags to your work other than work samples, CV, resume. This website has the provision of letting you add a watermark to your work. Not only that, you may also embed your web pages or upload up to 20 pictures in one go with its multi-upload feature. Fun, right!
5. Jobrary
For those who like a simple, clean, crisp appeal to their resume, sign up right away. Jobrary is the perfect resume builder and portfolio host. For those who fancy slideshows, use Jobrary.
There are many other resources available on the internet. It all comes down to your own creativity and ideas. These tools merely enhance your profile. So, make sure you have a staunch base.
For more tips and tricks, stay tuned. You might also want to read:
Googling for Jobs? Job Search Made Easy by Google For Jobs
Your Spoken English May Be Stopping You From Getting Your Dream Job. 6 Things You Need To Improve