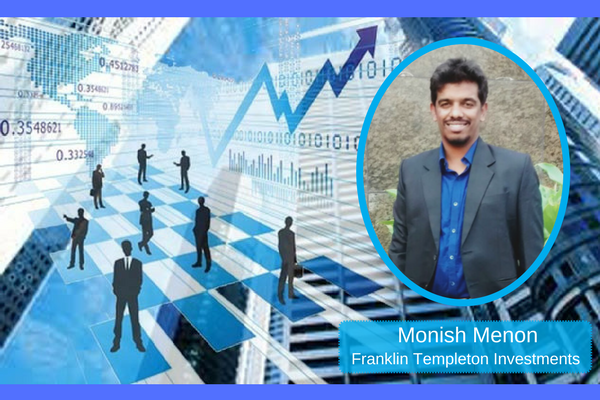 Movies like 'The Big Short', 'Wall Street' and 'Inside Job' have shown us in all their cinematic brilliance the cost of toeing the line of the law. In fact, a popular quote that explains this best is by a Former US Deputy Attorney General "If you think compliance is expensive – try non-compliance"!
Compliance is a function which ensures that an organisation acts within the scope of regulations and laws. In India, compliance jobs are booming especially in the lending sector. We spoke to Monish Menon, Asst. Manager, Investment Compliance, Franklin Templeton Investments about the Compliance Industry and job opportunities for freshers.
Tell us about the compliance function and its application across companies.
Compliance basically means adhering or abiding by the laws and regulations. These could be regulatory laws, government laws, internal policies within organisations or it could be certain guidelines issued by clients. Compliance is of several types like legal compliance, regulatory compliance and investment compliance.
Every organisation has to comply with the rules, for example, HR managers have to comply with the employment laws of the country! This function is more elaborate and crucial in financial organisations where there is more scope for fraud and need for stricter regulations in view of public investment.
What is investment compliance and which kind of companies use this function?
Investment compliance ensures that all the investments made for clients fall within the stated guidelines dictated by the regulatory bodies or the clients themselves.
For instance, An Asset Management Fund Company manages funds for large corporate clients or even individuals investing their money into Mutual Funds. These funds run into billions of dollars calling for the need for strict rules and safeguarding of public money.
The investment compliance makes sure that the objectives are met by the portfolio managers who make the investment decisions. Asset Management Fund Companies like BlackRock, State Street, J.P.Morgan, Goldman Sachs Asset Management, Franklin Templeton, Invesco and Fidelity require investment compliance and other compliance analysts. Most of these companies have a presence in India.
What does an investment compliance analyst do on a day to day basis?
Investment compliance analysts ensure that the portfolio manager makes the right decisions according to the laws and guidelines set by clients. To put it simply, for instance, a major client does not want their investments in stocks of companies which derive their income from tobacco.
What we do is we make a list of companies worldwide which make money from tobacco and ensure that the portfolio manager
does not invest in those companies.
How do you become a compliance analyst? Can freshers apply for such roles?
Yes! Many compliance analysts are recruited as freshers. In fact, I started as a compliance analyst right from college and was recruited during campus placements. Today however, things have changed a bit and MBA freshers are preferred in many companies as well those pursuing CFA certification.
What is the compensation for freshers? How can they grow in the organisation?
Compensation is on par with fresher roles in the software sector. One can grow in the organisation by pursuing professional courses like CFA, FRM, CIPM, CFA Foundation Courses. Knowledge about different regulations in other countries is desirable like SEBI Regulations, 1940 Act in USA, UCITS in Europe and generally being aware of the financial industry.
What kind of work life is expected? What are the opportunities for women?
You are expected to work 9 hours, 5 days a week because the international financial markets and bourses work on the same timelines. Depending on which country funds you handle you are expected to work. If you are working on US Funds then your work timings are going to be 2 PM – 11PM or 4:30 – 1:30 PM. Most of the companies are MNCs and have friendly work policies for women with all the perks involved.What are the qualities or attributes required to succeed in compliance roles?
What are the qualities or attributes required to succeed in compliance roles?
Attention to Detail is the most important attribute. These roles are quite suitable for those with flair with numbers and financial knowledge like B.Com graduates. You will need great communication skills as you will work with high profile portfolio managers as well as foreign counterparts.
Accountability and responsibility are core values because as a compliance analyst you are the last line of defense and a mistake can cost the company thousands of dollars and reputational loss.
Learn more about other industries and job roles in our blog section.