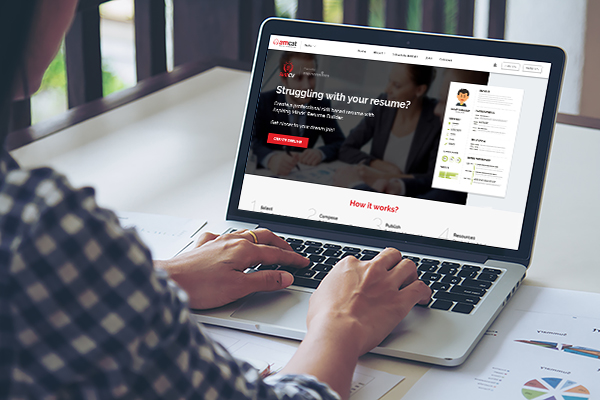 Building a resume from scratch is not an easy thing to it, especially if you're a first-time job aspirant, about to begin your job search journey. Writing a resume, using a resume builder application makes sense in this case – ready-made resume formats are easy to pull-through, requiring data entries, then figuring out what phrases work best to highlight your potential.
In our series on unleashing the full power of your resume, we now bring you a walkthrough of ResumeBuddy, one of the newer offerings from Aspiring Minds, aimed at paving the way to a smoother resume builder experience for everyone.
The ResumeBuddy Walkthrough
ResumeBuddy, a recent product offering from Aspiring Minds, aims to address a core need for most job aspirants – breaking through the resume barrier. We all know that the resume stage is one where most candidate applications fail to make the cut or impress the recruiters. And that leads to an automatic rejection and cuts your chances to impress them on your own skills and terms.
Why? Basic comprehension errors – the students don't know what they should put up on their resumes. Or how they should do it to gain maximum interest and attention towards their candidature.
The ResumeBuddy Advantage:
ResumeBuddy, an automated resume builder tool, makes this easy, practical and fast. With embedded logics and verified resume templates (which would suit most students' needs rather than just look good), the program publishes resumes based on your profile inputs and gives you an express copy that can be handed in right on the bat – in as low as 5 minutes.
This is how you can use the program and unlock its full potential.
Step 1: Create Your Resume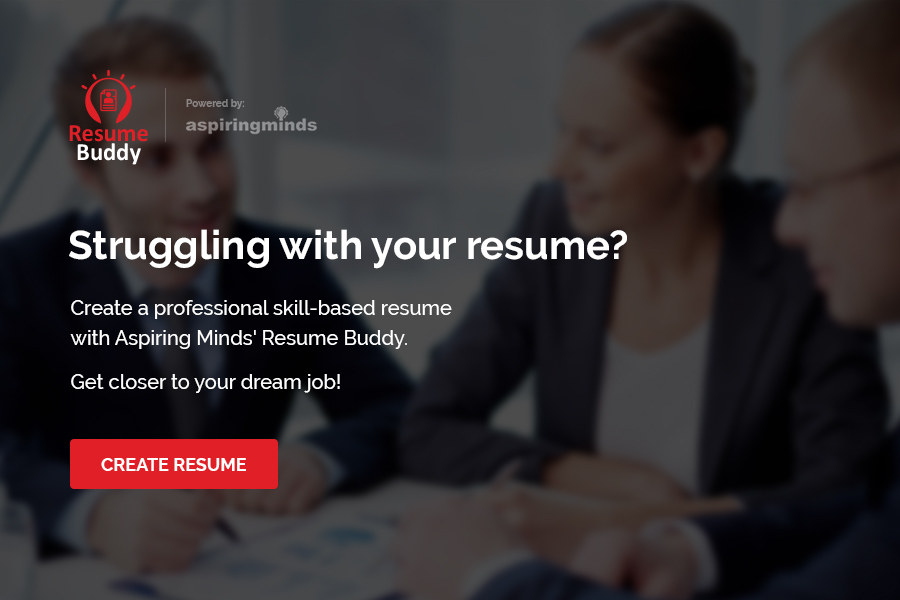 Keen on beginning with your express resume experience. It's as simple as clicking the red button and launching the SkillCV program.

Browse through nearly 25+ resume formats – simple and clean variants that would hold up in strength even after all the details have been filled before you make choice. Even though the importance of great resume formats cannot be negated, few of these are workable for everyone – unless you end up adding all details that they added to their resume.
Step 3: Choose Experience Level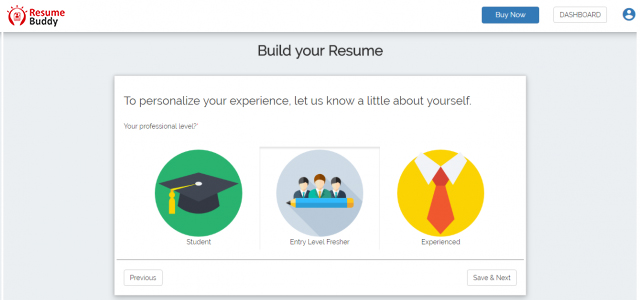 While resume writers often opt for a different style to denote experience level of candidates, few students know this little trick to gain a recruiter's attention. This is part of the package with our resume builder – where you receive details according to your experience.
Step 4: Extract current details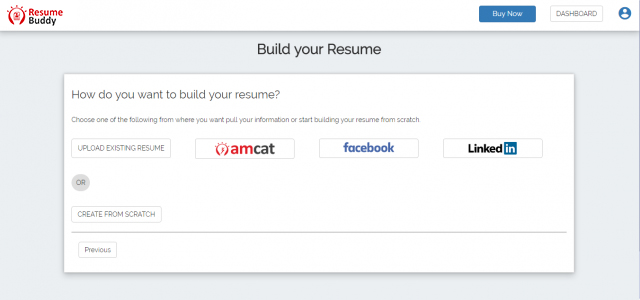 Feel hard-pressed on your time? Or don't want to be stuck with endless drop-downs to fill in your details? Don't worry – the program is intuitive enough to pick up your details from any platform you possess – Facebook, Linkedin, a previous resume or even your AMCAT profile.
Step 5: Verify / finalise details: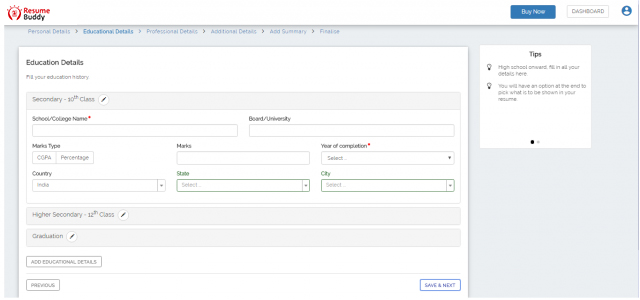 The automated resume creation tool gives you the opportunity to breeze through, correct, edit and even add to details that it has extracted from your social profiles – by simply filling them. Broadly, you can speed through the following sections:
Personal Details
Educational Details
Professional Details
Additional Details
Add Summary
Finalise Resume
Users have particularly appreciated the help they received from a handy word cloud, recommended phrases and sentences as well as section-by-section tips.
Step 5: Publish Resume
Nearly there. Finalise on your resume, publish a copy you're happy with and you're done. It's as easy as that.
Liked finding out details around SkillCV? Then consider spending time with the program yourself, learning how professionals do it and ensuring that you clear through the first step of your job search journey.
And if you're piqued about resumes, you might like browsing these pieces on them:
How to Make your Resume, the Most Powerful Resume ever!
Resume Writing: 5 Things Your Resume May Be Lacking (And how to Fix Em)