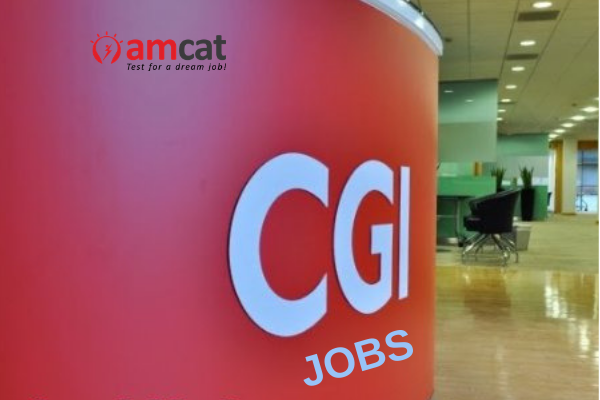 Getting a good job, especially in this challenging and competitive environment can be quite a task. However, despite and due to the tough competition, it has become increasingly tough to locate good fresher jobs that pave way for a brighter future ahead. And, keeping your search for fresher jobs in mind, today we are here with an exciting opportunity.
What this job opportunity and the company is all about, let's find out –
About the company
Founded way back in 1976, CGI is the "5th largest independent and end-to-end IT and business services and product organization in the world, committed to helping clients succeed." With a huge global audience, CGI has resources, stability and expertise to provide the best to its clients and team members. The result being; very positive reviews from all fronts.
CGI is undoubtedly a team of builders as it helps people grow and build themselves along with the company. With great HR policies, pleasant work-life balance, and a learning and encouraging work environment, CGI is indeed a great place to start your career with.
Who are they looking for
CGI is seeking individuals who can function well in a team and design, implement, build, install and maintain software applications. A problem-solving attitude along with great communication skills is a must, as is the ability to look at work not just as work but something you are highly passionate about. Apart from that knowledge of Java/.Net/ C/ C++/ Python coding would be advantageous.
Job Description
Job Profile: Associate Software Engineer
Experience: 0-2 Years
Education: B.tech/B.E
Salary: 3.2 – 3.4 LPA
You can apply for this CGI job opportunity here!
How to apply
CGI would rely on two selection process to fill in this fresher job opportunity – AMCAT Assessment and a face-to-face interview. So, ensure that you are putting your best foot forward both times.
To prepare for the AMCAT exam, you need to follow these simple yet effective AMCAT preparation tips. Also, keep it in mind to focus on all the modules of the AMCAT exam, that includes the compulsory modules too. Since your soft skills and communication skills are also of great importance here, try excelling in these modules apart from your core module.
As for the face-to-face interview, confidence is the ultimate key that you need to succeed. Also, read up as much about the company as you can so that you know how to frame your answers and understand the workings of the company well. For more tips on how to prepare for a job interview, check out this blog!
So, apply for this fresher job opportunity right away and enjoy the freedom to learn and grow in an encouraging environment. And, if you are looking for more relevant fresher jobs, then check out the AMCAT jobs section right away and apply for the jobs that fit your liking and need.