Entrepreneurship has given wings to many dreams today and seems to be becoming the first choice for many young professionals. Be it men, women or the youth of the country, everyone is keen to take the entrepreneurial plunge. Women entrepreneurs in the country's start-up scene are exceptionally talented and a testimony of the same lies in the success of their ventures. Here's a look at some of India's most inspiring and talented women entrepreneurs who are scaling new heights –
1) Suchi Mukherjee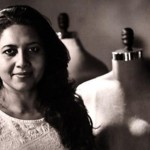 Suchi is the founder and CEO of the online social discovery platform for women, LimeRoad. By her own accord she is extremely passionate about building consumer technology products. With LimeRoad, she aims to revolutionize the way lifestyle products are discovered and bought by people online in India. Before founding LimeRoad.com, Suchi worked with companies like Skype, Gumtree, eBay and Virgin Media. The success of LimeRoad is already catching on and the company raised $30million in its last round of funding.
2) Meena Bindra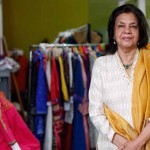 "When I started designing clothes as a hobby to earn some pocket money, I never dreamt of becoming a businesswoman," she laughs. "If you have the passion for something, just do it," she says. Meena followed her dreams and BIBA was born. As a 39-year-old housewife and mother of two, she turned her boredom into a creative venture and turned it into a flourishing business with an initial investment of just Rs.8000 taken as loan 33 years ago. BIBA today has a pan India presence with more than 190 exclusive outlets and over 250 multi brand outlets. Meena was also recently conferred with the CMAI APEX Lifetime Achievement Award 2015 for her invaluable contribution to BIBA as well as the country's ethnic apparel industry.
3) Richa Kar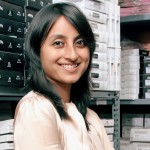 In Richa's previous job, as part of her assignment to study a global lingerie brand, she got thinking about lingerie as a category in India. She soon realized about the hurdles in this category right from poor customer experience, unavailability of sizes to presence of male sales executives. Zivame was thus born in 2011 as the online lingerie retailer to overcome these challenges women faced in their day-to-day lives. The idea became an instant hit and Zivame is today touching lives of several lakh women across the country.
4) Sairee Chahal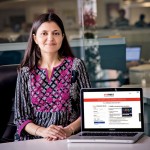 Sairee Chahal is the founder of SHEROES.in, a platform which empowers women by connecting them to the diverse career opportunities available. Sairee observed many women navigating through their career because of social and family responsibilities. Through SHEROES, women can opt for a career and still be able to make time for their personal commitments. In January 2014, Sairee set out to reach the women community and by the end of 2015, they have more than half a million users. With workplace trends changing and businesses going digital, Sairee is confident of reaching out to a million deserving women in search of a career.
5) Radhika Aggarwal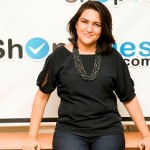 Radhika is the co-founder and CMO of Shopclues.in, one of the country's leading online marketplace. Despite being a crowded marketplace, Shopclues was set-up in 2011 and has today become a billion-dollar company with a unique identity as a brand for the masses. Radhika is of the opinion that women are more versatile and can work just as effectively as men. Though the work-life balance can be a tough rope to walk, resilience will do the trick.
(Images belong to the respective owners)