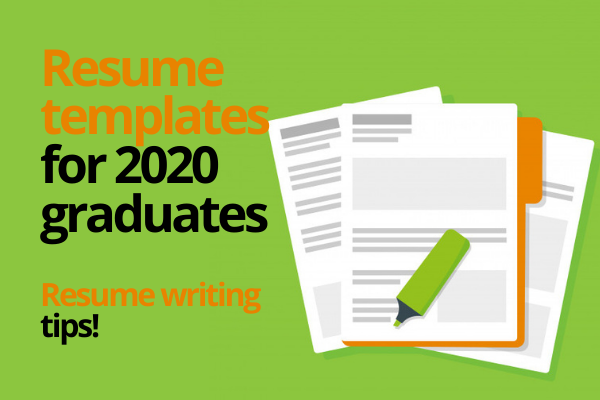 In 2020, your resume template should help your job application to pass ATS (Applicant Tracking Systems). So, make sure your job resume highlight your candidature and make the hiring manager invite you for the job interview round.
To make the recruiter read your job resume, you should pick the proper resume template to showcase your skills and abilities. That is why to help you strengthen your job resume, here are the top 5 resume template for freshers that you should know about.
Reverse-Chronological Resume Template
This resume template can be used by both freshers and experienced. That is why it one of the most popular resume template out there.
As it is a widely use a resume template, it makes it easier for the recruiter to find all the important and relevant information within a second. Here is how you should structure the information when opting for this resume format.
Contact Information (Name, Email Address, House Address and Phone Number)
Resume Headline or Career Summary
Relevant Work Experience, Internships or Extra-Curricular
Educational Qualifications
Skills (Hard Skills and Soft Skills)
Certifications (Optional)
This resume template put your work experience in the limelight because that is the most important aspect for the recruiter. However, as a fresher, you should put your Internships and positions held during college in the highlight.
Skill Based Resume Template
As the name suggests, this particular resume template focuses on your skills and abilities. This resume format lets you put emphasis on your skillsets, rather than work experience/internships.
When working with this particular template, you should format your resume like this:
Contact Details
Resume Headline
Skillset
Work Experience or Internship
Educational Qualification
You should pay extra-attention on Resume Headline and Skillsets as these are two very crucial components of the job resume.
Combination Resume Template
This template gives you the best of both worlds by combining the features of both chronological job resume and skill-based job resume.
If you want to put both your skills and work experience at the forefront, then you should mention all the information in this chronology.
Contact Details
Skills (Hard and Soft)
Work Experience / Internship
Educational Qualification
The focal points in this resume format are your skills and work experience/internship. These two sections come at the top of this template.
List all the skills that are relevant to the job role and give them validation by providing examples of past accomplishments under your work experience section.
Academic Resume Template
As a fresher, your academics are your biggest strengthen which you should think about highlighting if you don't have any internships or relevant skills.
You should start with your latest educational qualifications and high your marks and any rank that you held. Moreover, clearly highlight the places where you studied as well the years. You can also mention the subjects/specialisation that you took during the years.
The sections in this template should be as followed
 Contact Details
Resume Headline
Educational Qualification
Any additional information
The purpose of this format is to put your educational qualification in the limelight, rather than extracurricular activities/internships. Having good academic performance indicates that you are ready to face job challenges.
Experience Resume Template
This resume template is for you if you have gone beyond the classroom and participated in seminars, career training and held positions in societies. Through this template, you will be able to expand more on your extra-curricular activities or projects that you undertook.
Experience resume template should follow the below pattern
Contact Details
Resume Headline
Extra-Curricular Activities
Projects
Educational Qualifications
You should put extra emphasis on highlighting your extra-curricular activities and projects in your job resume. This will show the recruiter how you are someone who is eager to learn to develop your skills.
These are some of the best resume templates that you should try when working on your resume. You always merge two templates to highlight more things in your job application. However, if all this is making you feel overwhelmed, then you should take the help of Resume Buddy to create the perfect resume with a relevant template.