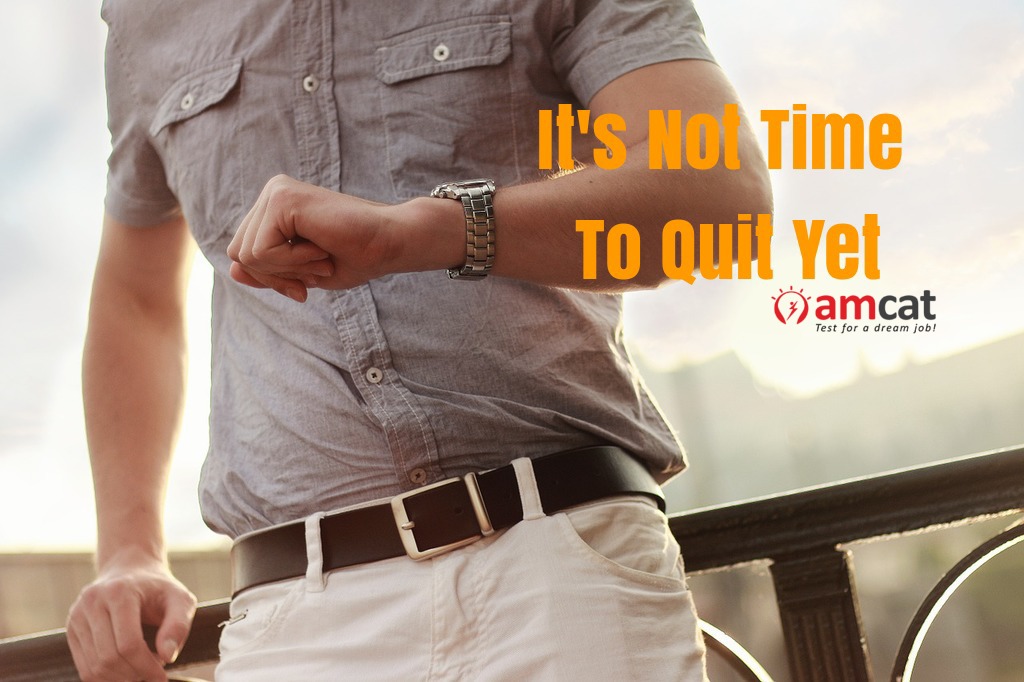 The college graduates are often not-so-thrilled about their first real job i.e. not a summer internship or training program. As you traverse through your career you will be faced with tough decisions which will affect your job success. So, it is important to think rationally before taking any major career decisions.
Most of the times, the newbies go around looking for career advice regarding how long they should stay in their first job. Most entry-level employees start at the bottom and eventually work their ways upwards through the hierarchy.
You often learn new skills, gain valuable experience and grow your professional network. But sometimes, in the middle of it all, you realize that it isn't necessarily where you want to be for the rest of your lives.
It is time to go back to those first job tips you've received and make the best career decision for yourself. You have to decide between – Moving on to next big venture or staying put with more determination and patience.
Special Offer: Get AMCAT at just Rs.949/-. Use Code BLOG2019 at payment page. Hurry! code valid till 31st March 2019 only. Register Now.
Well, below listed are some first job tips that'll help you find out when is the right time to call it quits.
First Job Tips
Your first will not necessarily be your dream job. Remember it is just the foundation of your career. First jobs are meant for you to learn new skills, gain professional experience, train under industry best personnel and put academic knowledge to practical use.
Your first job success determines how well you'll perform in your future endeavors. Hence, you must give in your 100% even if you do not fully like the whole experience.
Here are some first job tips you should consider before you move to a new role.
Be realistic
College graduates often live in their own fantasy worlds. They ditch all the career advice from college to build their own castles in the air. These students are unrealistic about the first five years of their career.
They believe that after one successful job stint and a strong professional network later they can open their corporation to become the industry leaders.
Well, don't forget it's a competitive world and there is no room for mistakes.
Pay your dues
First-time employees rush to get ahead of the game. They aim for their boss' chair too soon. In the haste to make it large before time, they keep switching jobs too quickly.
Recruiters cringe when a new employee leaves too soon. It delivers the impression that they never wanted to learn and used them as a stepping stone. This is rude, distasteful and burns bridges that can be used later in life.
Here's a bit of career advice – Stay at your first job for at least a year or two. Make enough money to pay your dues and save up for rainy days too.
Look for opportunities in your first job
What better than climbing up the ladder without having to make the big decision? Well, look for opportunities in your current workplace.
Look for top management trends. Have great professionals made it to the top in the company in a reasonable time? If yes, carry on.
The best first job tip you'll ever receive is that if your company provides benefits like stock options, quicker promotions, sabbatical, and maternity break then continue at the same place. Work hard to prove your mettle.
What if you leave before one year?
All great professionals swear by the 'one year in a job' career advice but it is not a concrete rule. Try to make things work in your favor but if it just doesn't work, you might as well move on to something better.
Follow the first job tips that say that if you quit job number 1 too soon then stay in job number 2 for a minimum of two or three years. If you leave the next job too soon, it will establish a negative pattern.
Before leaving, hand over some thank you notes to your seniors and supervisors for their efforts and teachings. Remember to leave gracefully because once you burn the bridges there are few and far away chances of rebuilding them.
To find your first real job after college, apply to the amcat exam.  Over 700 companies post freshers job opportunities each day. Maybe this is the only first job tip you need to kick-start your professional career.
Special Offer: Get AMCAT at just Rs.949/-. Use Code BLOG2019 at payment page. Hurry! code valid till 31st March 2019 only. Register Now.